3 Keys to Acing an Internal Job Interview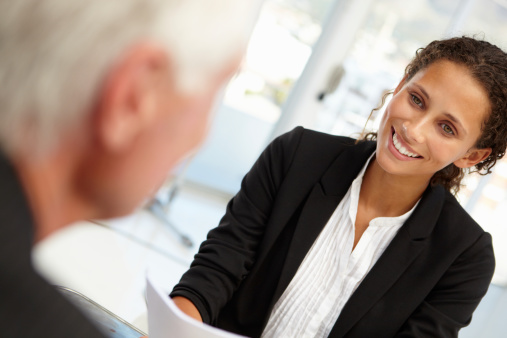 Longevity—a commitment to see something through for a long period of time.
This is the sentiment of most people when considering where to work. Many employees are looking for a place to learn, grow, and advance their skills in a chosen career. Doing so can take multiple steps, one of which is working your way to the top.
About 50% of employees in today's marketplace want to move up within a company, according to statistics from the Department of Labor. This means interviewing for internal positions of interest.
However, don't assume that because you already work for the company that you are a shoe-in; internal interviews require the same rigor as external interviews. PrideStaff Financial has some tips to help see you through the unique set of challenges that internal interviews may pose.
Doing the research is still a must: So you've worked at a company for five years, and now want to take on a new role that requires an internal interview. Think you know all there is to know about the company? Think again. Internal candidates make the mistake of not asking enough questions about the job they are interviewing for—challenges of the position, performance expectations, newness of the position, and training expectations. Don't rely on your history with the company or the job description to give you an accurate picture. Instead, utilize your current internal position to set up an appointment with the hiring manager of the position; ask questions about the role of the job and speak to colleagues who may be familiar with the position.
Mirror-mirror on the wall: While it is true that internal candidates may have a leg up compared to external candidates when vying for a position, it is also true that internal candidates may have an existing reputation within the company. So—what's your reputation within the company? Do you know what managers, colleagues and CEO's think of you? What did your last performance evaluation look like? Even a good evaluation can be a problem. If people think of you as an excellent operations person, they may have a hard time imagining you as a strategic thinker or leader. These are questions that will be on the minds of those interviewing you. If it's on their minds, it should be on yours. Ask someone you trust to be candid about how they see you. Then prepare a list of steps you would take to transition to the new role if such questions come up.
Do I or don't I tell my boss? This will be one of the hardest challenges you'll face when preparing for an internal interview. The thought of there being tension if you don't get the other position could make your current job very uncomfortable. However, according to recent Forbes surveys, honesty is the best policy. Your boss is likely to be a pivotal reference for you after the interview, meaning sooner or later they will find out. Sit down with your boss, explain your interest and why, then ask him/her for hypothetical advice on how to best pitch yourself for a future role. This will allow you to gauge your boss's willingness to support your application. If you get the sense they may hinder you getting the position, ask the hiring manager to keep the application private until the time is right. Even with internal candidates, HR interview policies must be adhered to.
Don't treat an internal interview like a development conversation, it is still an interview and should be treated as such. Know your competencies and the fit of the position, do the research, know your reputation and you will find yourself better prepared than any external candidate!
PrideStaff Financial, awarded 2015's Best of Staffing award, is committed to service excellence. Contact our financial consultants today and find out how we can help you.