5 Interview Questions That Will Define Good Talent vs. Great Talent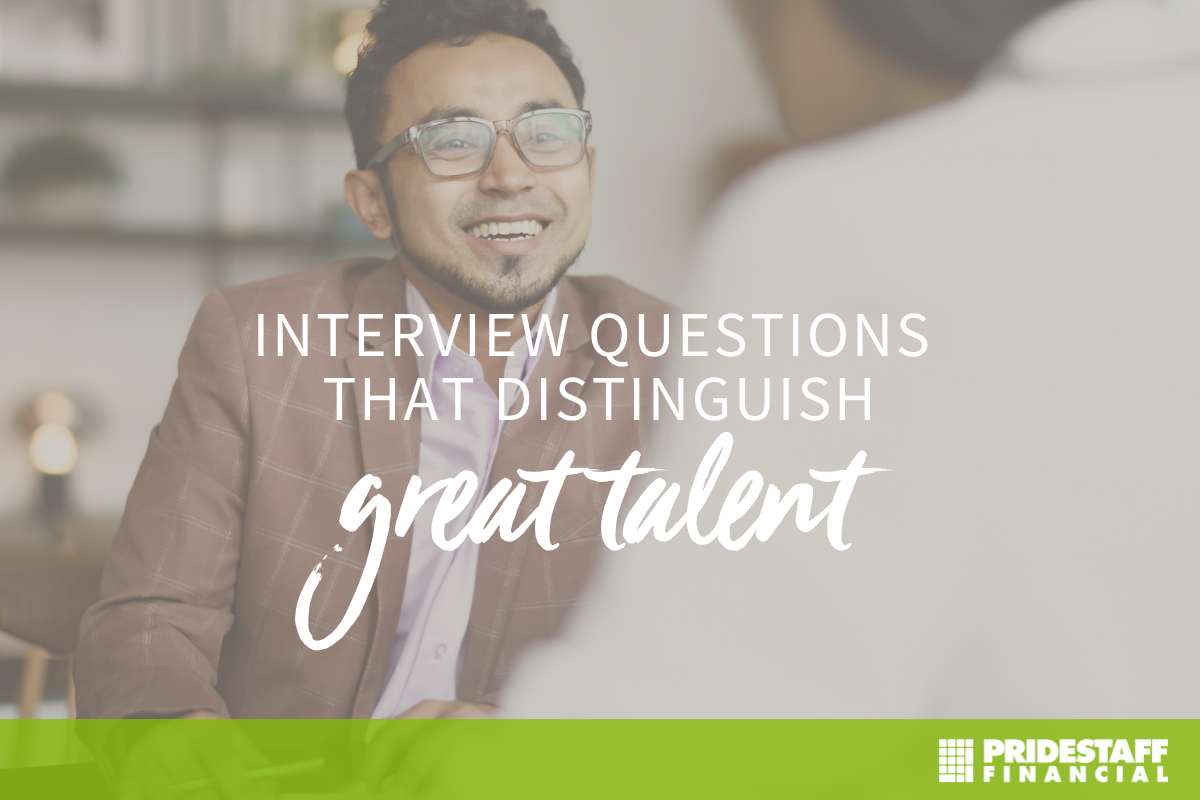 Not all interview questions are alike, nor do they all achieve the same desired outcome. When looking for great talent, these are just a few of the best questions to ask!
1. What do you know about our company?
With the easy access to information online today, you would think most candidates would do their homework, but you'd be surprised how few candidates actually do. Some applicants may not even know what type of business the company engages in. Ask this interview question, and you'll find out quickly who is sincerely interested in working for you — and who isn't. Attached to this question, find out why they want to work for your company—it's a great follow-up.
2. Tell me about your current job.
This is a great open-ended question to ask a job candidate who can help you evaluate their communication skills while gaining insights into an individual's background beyond the resume.
3. What can your current company do to be more successful? 
This inquiry can give you a sense of whether interviewees see the big picture at their organizations. It may also reveal why they really want to leave their current jobs or what is important to them regarding values and culture.
4. How would your coworkers describe you?
This top question can help shed light on the candidate's soft skills and how they might work with the other members of your team. Understand the strengths of your current staff members and be on the lookout for a candidate who will complement those.
5. What's one fact that's not on your LinkedIn profile?
Here's another open-ended question that can help you uncover some interesting insights. Similar to asking, "What do you think I need to know that we haven't discussed?", this question could spark some conversation about a hobby outside of their 9-to-5 life or even a compelling story that reveals more of their strengths and motivations. It can help you understand not just what a job candidate has done, but why.
Find Great Talent Today
PrideStaff Financial has consistently won awards for exceptional client satisfaction. Our highly skilled staffing consultants can help you find the right candidates to meet your business needs. Contact us today to learn more.