Common Accounting Career Paths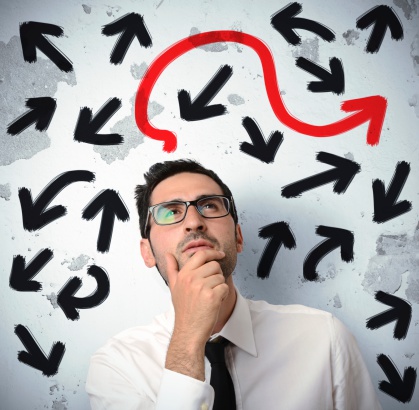 The area of accounting you go into will determine job options and duties performed. The most basic breakdown for accounting careers falls into three categories: Public, Management, and Government. The U.S. Bureau of Labor predicts that employment for accounting and auditing fields will grow 9% over the next year; being one of the fastest growing job industries through 2016. Here's an overview for common accounting career paths.
Public Accounting – No matter what discipline of accounting you go into, there are three levels: entry level, mid-level, and senior level. The role many public accountants play usually falls into two categories: certified accountants or financial accountants. Certified accountants typically deal with assurance, tax compliance and advisory, mergers and acquisition due diligence, and estate and financial planning. These types of roles are usually filled within accounting firms, staff accountant positions or a tax personnel office. Financial accountants on the other hand usually handle a company's performance, reporting information on profit, and loss and cash flow to managers and shareholders. Many of these jobs deal with long-term financial projections for the health and wealth of a company and Employee Retirement Income Security Act (ERISA) planning. Financial accountants might get involved with bookkeeping and other areas of business management, and have a tendency to move up in leadership.
Management Accounting – These roles work in companies where they are expected to participate in decisions about capital budgeting and line of business analysis, helping to shape business strategy within a company. Major responsibilities include cost analysis, analysis of new contracts and participation in efforts to efficiently control expenses. As a management accountant, you may handle taxes, budgeting, or managing a company's assets. The deviation from this role includes Private or Industry Accounting. Private or Industry Accountants will usually fill the role of internal accountant or auditor; reviewing financial results, policies and internal controls of a company.
Government Accounting – Government accounting positions can be the most versatile. They can provide services in government agencies (i.e., the IRS) or private businesses that are subject to government regulation, such as utilities, telephone companies, banks, pharmaceutical, and food and financial service companies. Also included are businesses that provide professional services that may deal with government regulations, such as doctors, dentists, lawyers, and engineers. These roles usually fill forensic and internal accounting positions. These types of roles demand a high level of analytical and research skills. Interestingly, career paths in this particular industry have led some to become FBI agents, as many are attorneys or have their CPA (Certified Public Accountant).
PrideStaff Financial, one of the nation's leading recruiting firms, has a list of resources that can help you decide which career path is right for you. Contact our financial consultants today to find out more.