Get Your Money's Worth: Salary Negotiation Tips for Employers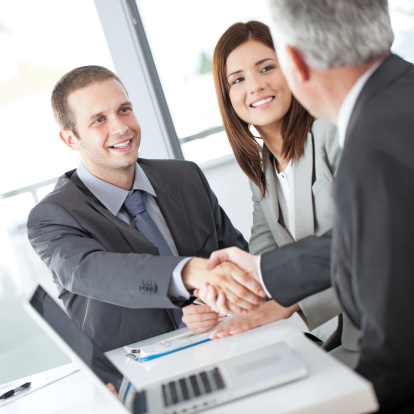 Now that the economy is steadily in recovery mode, there is a talent shortage for the best accounting and finance candidates. Why? Because candidates have more options these days than they ever had. Employers used to hold the cards and be able to leverage salaries due to the hurting economy; that is no longer the case. As companies vie for new ways to stay competitive, they need to be able to negotiate competitive salaries to bring in "dream candidates."
PrideStaff Financial offers tips on how to negotiate salaries that work for both you and candidates.
What is your company structure?
Before salary negotiations can even begin, you need to weigh your company's salary structure. You don't want to give someone a salary that's completely outside the company's pay ranges. Not only is it not fair to devoted senior employees, but it could compromise the integrity and trust on which your company prides itself. Employees need to know they can trust your leadership and will be rewarded for hard work and devotion to the company. Keep this in mind when weighing a salary offer for a new employee.
What's the position worth?
Before you make an offer, you need to size up the candidate and determine what you feel they are worth. You also need to determine what it's worth to fill the position. If a particular job has been difficult to fill, and the candidate knows this, they have more leverage. Know how far you're willing to go before you begin negotiating salary. Always be prepared for a candidate to counter as well. If the candidate you're looking to hire has an extensive work history and stellar references, then they have an idea of what they're worth. Be prepared to put forward your best offer and your final offer.
There are other ways to negotiate.
A candidate's salary demands may not be able to be met—at least monetarily. But there are always other options; that's what negotiating is all about. Consider putting some creative compensation terms out there, such as telecommuting, flextime, signing bonus, extra vacation days or free health club memberships. Candidates in today's marketplace are looking for work/life balance; you may be able to stand above the rest simply by sweetening the pot where other companies can't.
Negotiating salary means walking a fine line between not giving away the farm, alienating other employees, and not letting go of top candidates. It's a delicate balance that, if done right, will garner you a serious competitive edge in the marketplace and a strong foundation of great employees.
PrideStaff Financial, one of the nation's leading accounting and financial recruiting firms, ensures access to the best candidates when you need them. Contact our financial consultants today.