How to Say No Without Ruining an Opportunity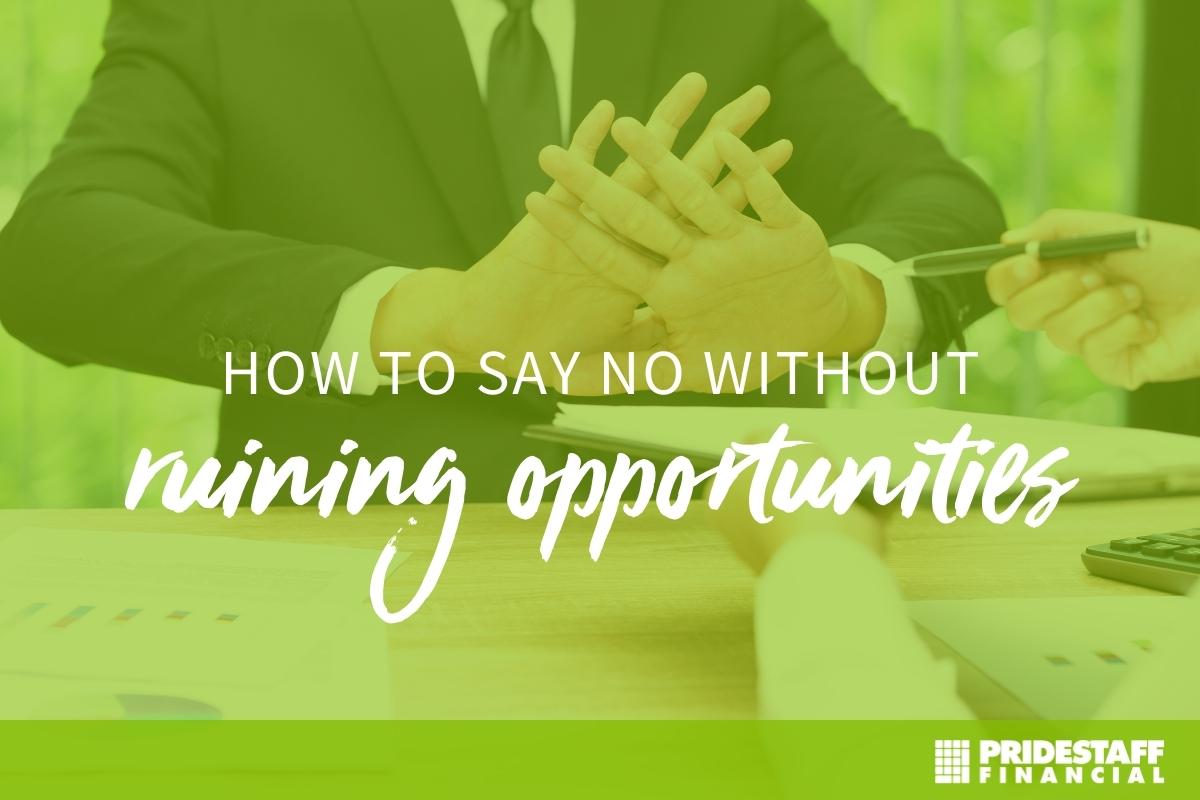 The reality is—we can only do so much. So, how do you say "no" in a way that doesn't hurt your career or make you feel guilty? How do you know for sure which requests to say "no" to in the first place? Even if it feels tricky, the ability to say no with kindness is one of the most powerful skills you can develop. We show you how, here.
Take your time responding:
The worst time to decide is when you are tired, stressed, in the middle of something else, or perhaps just really excited about the topic—and that's usually when you'll be asked! Even if you are new to an organization or early on in your career, you can gently let your employer or manager know that you want to think about the best approach and will respond soon; your thoughtfulness will be appreciated. People often think managers want an instant "yes," but if it means rushed or substandard results, they soon realize they'd have preferred a more thoughtful response.
Is it the best fit?
You need to consider what is the priority. What are the capabilities (meaning do you have the right expertise and skills)? Think about long-term benefits, the scope of the job, and the resources that will be needed to do the job being asked.
Let them down gently:
If you realize that you can't commit to a new project, don't send an email. Instead, have a conversation with your boss or the person asking, and think of it as a negotiation as well as a discussion of options. Clearly explain why you can't do the job or task being asked. Be clear that this doesn't mean you won't gladly help on another project down the road, just at this time you have a lot on your plate.
Refer someone else:
You do not need to give advice on topics that are out of your area of expertise but be willing to refer someone else that might be a good fit.
Saying no doesn't mean saying no:
Saying "no" doesn't always mean that you are saying "no" to the entire task. You can say "no" to doing it today, or this week, or just to doing the entire thing but be willing to do a part of it. Therefore, bringing up alternatives can help both you and the person asking for help.
Looking for a great finance career?
PrideStaff Financial has consistently won awards for exceptional job seeker satisfaction. Our highly skilled staffing consultants can guide you through your career. Contact us today to learn more.