There Can Only Be One GOAT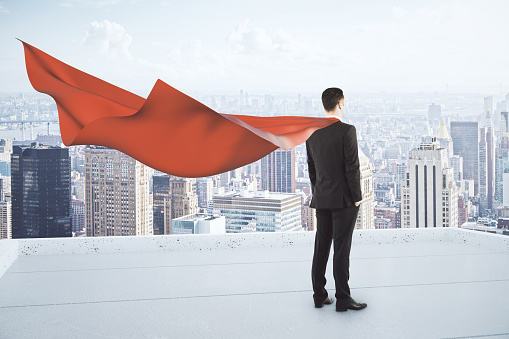 "GOAT" in the business world means, "The Greatest of All Time." Everyone is different, and each path is different. Instead of trying to unseat the current GOAT at your office, determine what success is for you on your path. Here are some tips to finding your own path to success.
Define success by defining what's important.
The first step to finding your own career path is defining what success is for you and what you value as important.Know where you're going; draw a map of your destination before deciding how to get there. Most career-driven candidates focus on four areas: wealth, family, health and career. Write down where you are right now in each of these areas and which ones you deem more important. Then, evaluate your future. Where you'll be ten or twenty years from now—the "successful" you. Don't limit your thoughts; allow yourself to picture your own version of "GOAT." How would the "successful you" envision these four areas? How stable are you financially? How is your relationship with your family? How healthy are you, and how does that affect your life? What have you accomplished career-wise? See the distance between where you are and where you want to go.
Be resourceful.
If you don't know how to achieve the "successful" you, find resources and metrics to help guide you on your path. Learn what others have done to achieve the same things and adopt similar methods. Look for mentors that you can shadow or work with to help you learn. Do you need to strengthen leadership or communication skills? If so, look into courses, books and trainings offered through work that can help you along the way. If work/life balance is important, look closely at your current career and company. Does your current career offer advancement, or should you be looking for something else?
It's OK to keep score.
Tracking your own growth is something that's not only good for business success, it's good for personal growth and evolution as well. Track what you accomplish each week. Start by designating a journal or notebook to keep a summary of what projects you've worked on, what methods you've employed to get over obstacles, and what research and steps you've taken to create the balance you are looking for in your work life. Then create a "long-term" category and track the steps you take to check off each of those items. For example, if you connect with a mentor or branch out to some networking groups to help you in professional growth—write that down. Write who you've met, what business cards you collect or hand out, and what stumbling blocks you noticed while attempting to learn and grow. If you start working out as a way to maintain health and relieve stress; track how that goes. How did you fit it into your day? How do you feel when you're done working out? By tracking the steps you take on your journey, you'll train your brain to see opportunities to advance your goals.
PrideStaff Financial is a 5-star diamond award recruiting firm. Our staffing consultants are here to help guide you in your career goals. Contact us today to learn more.