Top 12 Highest-Paying Cities for Accountants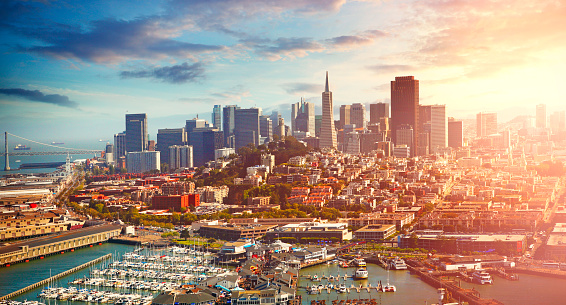 If you want to maximize your income and job potential, where you live could make all the difference. Here is a list of the top 12 cities for highest-paying jobs across the U.S., according to Journal for Accountancy.
San Francisco, California: Since 2016, San Francisco has made the list. The top salary averages surround three cities in the San Francisco Bay area, where the tech boom has had a huge impact as well as other elements of the economy. Average San Francisco salaries are roughly 40 percent higher, although there is also a high cost of living.
San Jose/Silicon Valley California: Silicon Valley is known for cutting-edge and industry-leading companies. This tech hub boasts headquarters for Apple and Tesla. Salary averages are roughly 39 percent higher.
New York City:  The Big Apple offers big potential for accountants looking to grow. With plenty to do during "off hours," the nation's largest city has Wall Street, Times Square and average salary highs of 40 percent.
New Haven, Connecticut: Looking for a little New England charm—Connecticut is a great state to start a career or raise children. Average salaries run 40 percent higher.
Newark, New Jersey: Not far from New York City, New Jersey offers nationally highly ranked companies. You can expect salaries to run roughly 38 percent higher.
Boston, Massachusetts: Lobster roll anyone? Boston, one of the oldest cities in the U.S. and located on the Massachusetts Bay, boasts sites such as the Paul Revere House and great food at popular destinations like the Quincy Market. While there is a high cost of living, this banking and finance hub touts salary highs of 34 percent.
Los Angeles, California: "Welcome to Hollywood, where everybody has a dream. It's the land of dreams. Some dreams come true, some don't; but keep on dreamin' – this is Hollywood." No one will forget those lines from Pretty Woman, and for accountants, L.A. not only brags of sunny temperate weather all year long, but beautiful coastlines and 30 percent higher salaries than many other U.S. cities.
Washington, D.C.: Working for the government (or a government contractor) can be rewarding. Higher paying jobs are roughly 33 percent for Washington and 32 percent for Virginia suburbs.
Santa Rose, California: Once again, a California city makes the list. As of 2020, average salaries for accountants in this area are $61,951.
Seattle, Washington: The Pacific Northwest lays claim to Amazon, Starbucks, and the Space Needle. With pristine green spaces that are environmentally and dog-friendly, an amazing waterfront, and the Red Wood Forest, who wouldn't love Seattle. Average salaries for the city are roughly 25 percent higher than other areas. However, keep in mind that Seattle and its suburbs have a high cost of living and some of the highest property costs in the nation.
Oakland/East Bay, California: California seems to be where its at. Famous for leading the data analytics revolution in sports with the Oakland Athletics' baseball innovations, this region claims average salaries roughly 30 percent higher than many U.S. cities.
Princeton, New Jersey: Princeton lays claims to one of the oldest universities in the U.S. With great suburban living, and home to legendary Albert Einstein, Princeton offers salaries 25 percent higher than most other U.S. cities.
PrideStaff Financial has consistently earned ClearlyRated's Best of Staffing Diamond Award for exceptional talent satisfaction. Our highly skilled staffing consultants can guide you in growing your career or help you transition to a new one. Contact us today to learn more.