Award-winning service
Top 0.5% in America!
PrideStaff Financial® has earned ClearlyRated's Best of Staffing Client and Talent 10-Year Diamond Awards for 2+ years. Less than 0.5% of all staffing firms receive this level of achievement.
Learn more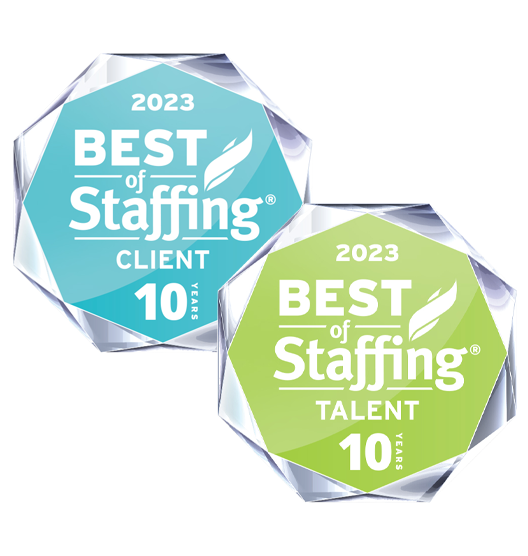 Talent Community
Get free job alerts
Join the PrideStaff Financial Talent Community to find out when new jobs are available.
Join our Talent Community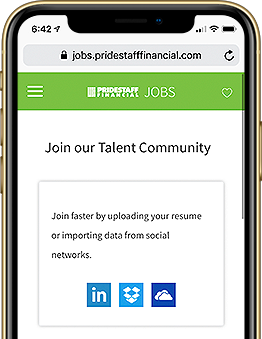 Referrals
Make a referral. Make an impact.
Refer a business to PrideStaff and if they use our services we'll donate $100 to your favorite charity.
Learn about Proud to Refer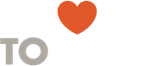 Referrals
It pays to have friends!
Help your friends. Get paid. It's that simple.
Refer a friend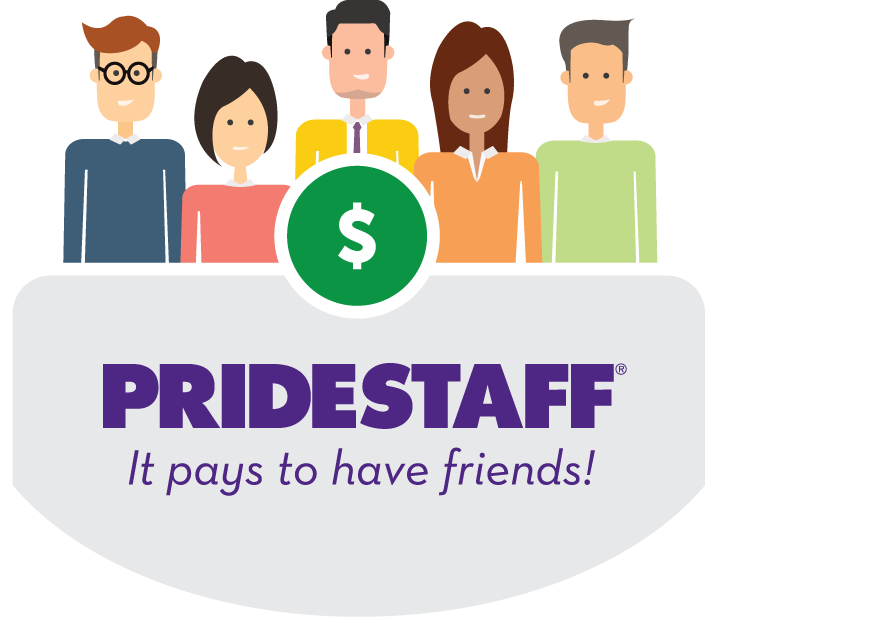 Salaries
Keep your best people on board
Are you paying enough to attract and retain the best talent? Get a FREE customized salary report from PrideStaff Financial.
Request your report now