Internal Promotion Fuels Growth: PrideStaff Financial Names Ashli Fernandez Vice President
March 18, 2022
---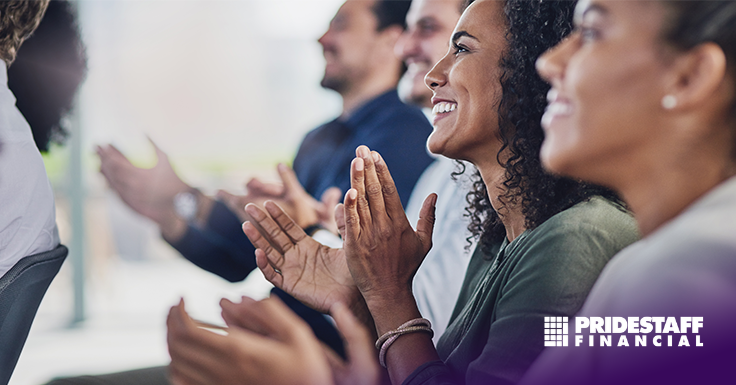 PrideStaff Financial, part of The PrideStaff Companies, is pleased to name Ashli Fernandez as their newest Vice President. In her new role, Fernandez will be responsible for leading the entire PrideStaff Financial division, driving profitability and growing the brand.
Ashli brings more than 20 years of diverse staffing industry experience to this position. Prior to PrideStaff, during the course of over 20 years in staffing, she has successfully worked her way through the ranks as a top producer and leader in various capacities with specialized niche divisions, one of which was an international publicly traded accounting and finance staffing firm. Within the past 12 years, she has held leadership roles in the franchise arena, helping owners develop and grow their business and increase profitability. Most of them won several awards, achieved significant milestones, and hit all-time highs.
A 10-year veteran of PrideStaff, Fernandez was initially attracted to the PrideStaff organization because of its culture and values. She joined the company in 2012 as Vice President-Field Consultant, helping new Strategic-Partners set and achieve business goals, make smart sound financial decisions, sell more effectively and streamline operations to increase efficiency. Throughout her tenure with PrideStaff, Fernandez has rapidly acquired a depth of experience that has prepared her well for this new role.
Charged with goals to provide vision, leadership, and strategies to expand PrideStaff Financial's market share in accounting and finance, Fernandez is eager to apply her experience in a new way. "I look forward to strengthening PrideStaff Financial's presence in the marketplace, especially since finance and accounting positions have become so important in recent years," stated Fernandez. "I've always subscribed to the notion that great things never come from comfort zones, so I'm excited to take on this fresh challenge, which will continue allowing me to help Strategic-Partners achieve their goals."
"Ashli brings many years of executive sales and management to this position, and is ready to take PrideStaff Financial to the next level," stated PrideStaff Co-CEO, Tammi Heaton. "Over the past decade, she has proven herself as both an ambitious executive and an inspirational leader, and we are very excited about her decision to head up this division."
"PrideStaff Financial is an important part of The PrideStaff Companies, allowing us to meet clients' specialized finance and accounting staffing and hiring needs in an extremely tight candidate market," continued Heaton. "With PrideStaff Financial's expansion into new markets, Ashli will continue to uphold our brand, live our mission and ensure profitable growth within this division."
By investing in the client and talent experience, PrideStaff Financial has achieved ClearlyRated's coveted Best of Staffing® 10-Year Client and Talent Diamond Awards for providing superior service to their clients and candidates for at least ten consecutive years. The 10-year Diamond Award is earned by fewer than .5% of all accounting and financial staffing firms in the US, placing PrideStaff Financial in a truly elite group of companies that lead the industry in satisfaction.
About PrideStaff Financial
A division of PrideStaff, PrideStaff Financial specializes in accounting and financial staffing. The parent company was founded in the 1970s as 100% company-owned units, and began staffing franchising in 1995. They operate over 85 offices in North America to serve over 5,000 clients. With 40 plus years in the staffing business, headquartered in Fresno, CA, all PrideStaff brands offer the resources and expertise of a national firm with the spirit, dedication and personal service of smaller, entrepreneurial firms. For more information on PrideStaff Financial services, visit our website.
PrideStaff and PrideStaff Financial's shared Mission: Consistently provide client experiences focused on what they value most.
---
« Return to press room