PrideStaff and PrideStaff Financial Memphis Relocate to Better Serve Job Seekers and Employers
November 1, 2023
---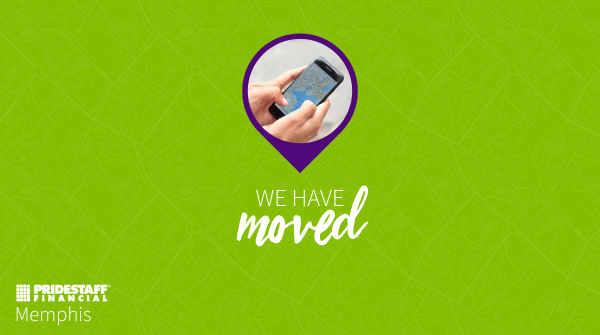 PrideStaff, a nationally franchised staffing organization, is pleased to announce that its Memphis PrideStaff and PrideStaff Financial office recently relocated to 4485 Poplar Avenue, Memphis, TN 38117. This office will continue to operate both divisions, offering a full range of staffing and employment services in a variety of light industrial, office, financial, and accounting disciplines for job seekers throughout the Memphis area.
Owner/Strategic-Partner Jeremy Thacker-Rhodes and his Memphis team have moved their office to an easily accessible, first-floor location with more space to better position the office to serve their clients and candidates in the Memphis market. "We needed more room to get to know job seekers and employers and find out how we can meet their hiring and employment needs," stated Thacker-Rhodes. "Since our new building was formerly a bank, it has a convenient drive-thru window. Associates who don't have the time or inclination to come into the office can pick up checks and pay cards without having to park or come inside.
"Our new building also allows us to have a separate PrideStaff Financial space. We're excited to dedicate more room and resources to connecting finance and accounting employers with reliable professionals," continued Thacker-Rhodes. "Our new location allows us to better serve our clients, associates, and staff from an accessible, more upscale location."
As a national staffing services organization, PrideStaff provides outstanding service and results by removing the guesswork from staffing. The Memphis office uses this approach to recruit superior industrial, commercial, and office candidates for employers in their market.
About PrideStaff Financial
A division of PrideStaff, PrideStaff Financial specializes in accounting and financial staffing. The parent company was founded in the 1970s as 100% company-owned units and began staffing franchising in 1995. They operate over 80 offices in North America to serve more than 5,000 clients. With 40 plus years in the staffing business, headquartered in Fresno, CA, all PrideStaff brands offer the resources and expertise of a national firm with the spirit, dedication and personal service of smaller, entrepreneurial firms. For more information on PrideStaff Financial services, visit our website.
PrideStaff and PrideStaff Financial's shared Mission: Consistently provide client experiences focused on what they value most.
---
« Return to press room