Thank you for referring a friend to PrideStaff Financial!
We'll be reaching out soon to learn more about your friend and see if there are opportunities for them to join you on the PrideStaff Financial team. If the friend you referred comes to work for PrideStaff Financial for a minimum of 160 hours, you'll get $250. In this case, it literally pays to have friends! Don't hesitate to contact your local office with any questions or to learn more. View office directory page.
If you want the full scoop, check out the official rules.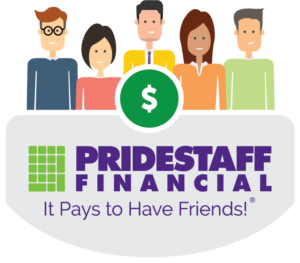 Would you like to refer another friend to PrideStaff Financial?
Refer another friend »