4 Tips for Relocating as an Accounting Candidate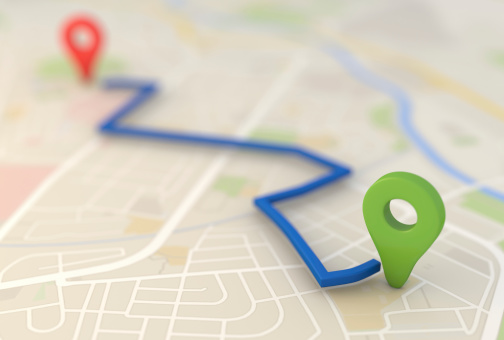 Relocating, whether for a job or personal reasons, is bound to be an experience most of us have in our adult lives. And while it may be exciting to start a new adventure, it can also be very stressful. Here are four tips to aide you in a seamless and less stressful move.
Consider your finances before the move.
Moving is not only a stressful endeavor but may be a costly one. Many people forget that cash flow from the new job does not start immediately. It usually takes at least one pay cycle before you see your first check. Don't plan a move to a new location without planning your finances. Make sure to put money aside for living arrangements, moving truck and storage facilities (if needed), at least three months of expenses, and emergency money. Have a savings account already established and try to set up direct deposit before you move (if you choose direct deposit for paychecks). Planning your finances ahead of the move will immediately relieve stress as you take this next exciting step.
Use the move as a good reason to "clean house."
Starting a new job in a new city has a lot of advantages, one of which is being able to declutter before the move. Think of it as a clean slate. As you pack up boxes and consider what to take with you, make a conscious effort to throw out anything unnecessary. What you do take, make sure you label. Take the time to decide what will go to the new job. For example, reference books, software or materials from previous jobs or schooling may help you get acclimated in your new career. Designate an area of your new home for "office" use and label what will go in there. Organizing your things ahead of time will give you that much more time to focus on getting adjusted in the new job.
Social media can be a huge help in a move.
Once you've settled in, reach out to colleagues and friends on Facebook and LinkedIn. This is where social networks really come in handy. It's a great way to connect with those living in your new city to help you explore your new surroundings.
Get involved with the community.
Do some research ahead of the move to find out what types of community involvement your new company has. For example, do they volunteer with Habitat for Humanity or sit on committees for various charities? Does the company offer discounts to certain gyms for membership, or offer company sports activities? Getting involved in the community of your new city will not only help you become more comfortable with the area, but it gives you the ability to network quickly and make strong working relationships out of the gate.
PrideStaff Financial, one of the nation's leading recruiting firms, blends your feedback with our specialization to bring you the best and most relevant job opportunities. Contact our financial consultants today.