5 Steps to Align Your Resume with the Job Description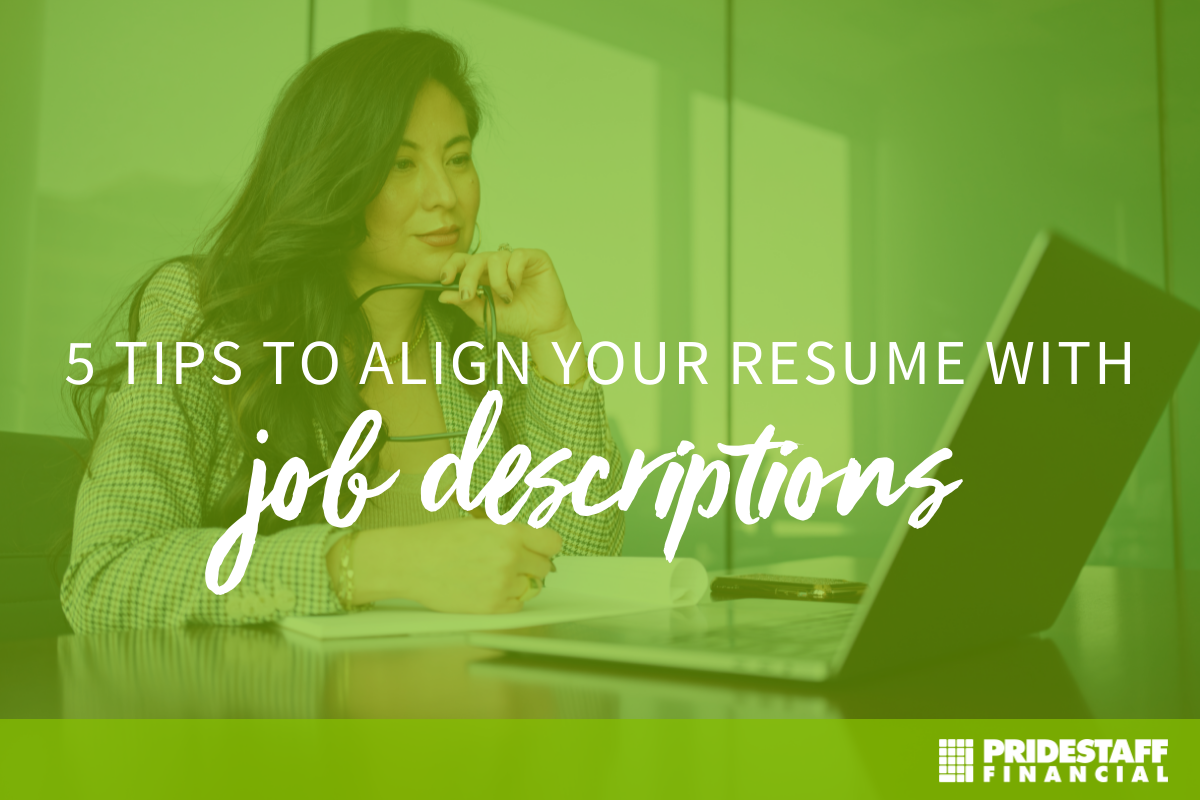 The best way to earn a call from a hiring manager is to present a resume that's precisely tailored to a job description. There are distinct processes to producing the best resume: preparation, reviewing the job description, matching your skills to the job description, and finally, creating your resume. Here are five tips that might help you best align your resume with that of the job description and obtain that coveted call!
1. Analyze your skills
It's important to take a good look at your skills and how they match or measure up to the job description. Don't know exactly what your skills are? Make a list—list all how you have contributed to previous or current work and where your strengths are.
2. Read the fine print
Look for the required years of experience, education, and all other qualifications outlined in the job description—basically, every other requirement is needed.
3. Format your resume correctly
Functional and combination resumes emphasize transferable skills and are the best choice for those new to their field or changing industries. Keep in mind that format determines where and how thoroughly you can detail each skill. It also helps immensely when it comes to word search. Nowadays, HR analytics programs scan resumes for specific keywords or "buzz" words before it even hits the desk of the HR professional who will be vetting your resume against others. Formatting it correctly allows keywords to stand out better.
4. Use their words
If you think that's plagiarism, it's not! Use phrases directly from the job description to tailor your resume. As long as it fits with the work you've done, it helps you structure your resume. Like keyword searching, many companies use applicant tracking systems (ATS) to eliminate resumes that don't match job description phrases automatically. This means it's safest to use an ad's exact phrasing and spelling when writing your resume.
5. Industry terminology
Using the same industry-specific phrases as the employer shows you've read the job description and suggests you meet their definition of an industry expert.
Find the Right Job with PrideStaff Financial
PrideStaff Financial has consistently won awards for exceptional candidate-job satisfaction. Our highly skilled staffing consultants can help find you the right job or help you grow your career. Contact us today to learn more.