7 Low-Cost and Remote-Friendly Employee Appreciation Ideas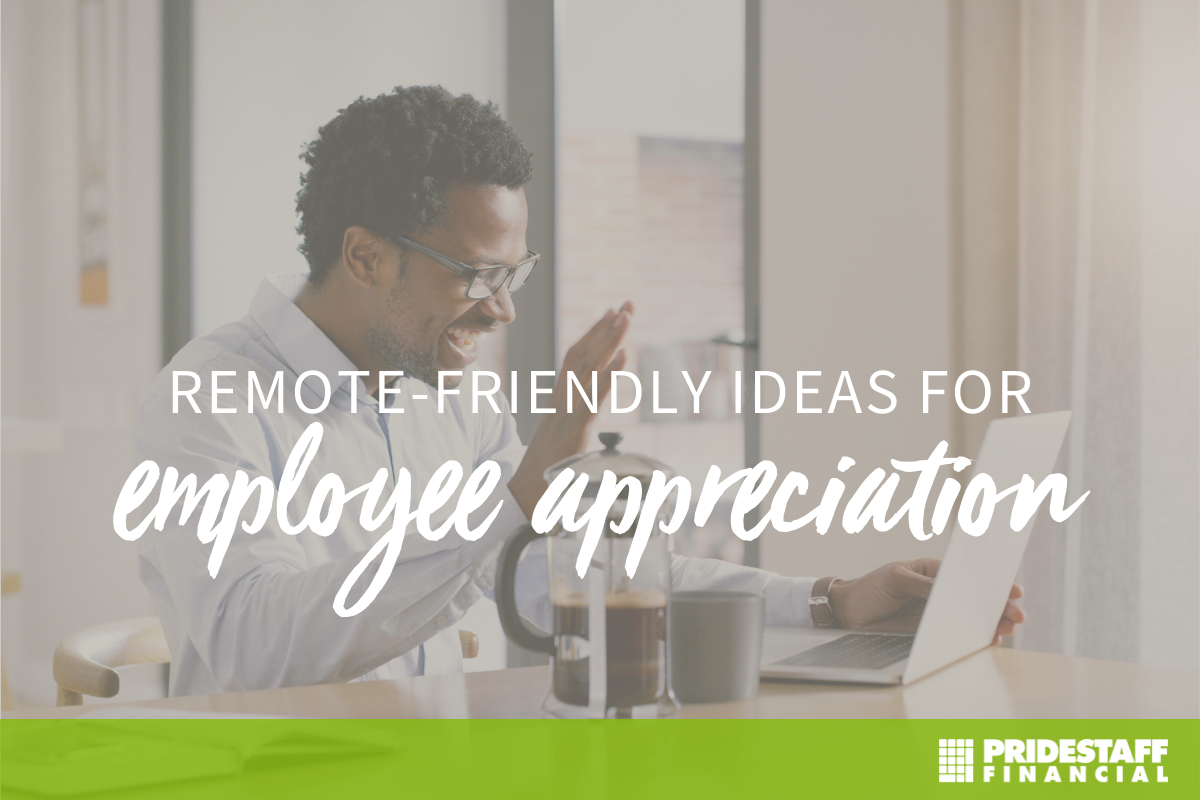 Demonstrating remote employee appreciation isn't as easy when employees aren't right in the building. You don't have the opportunity for a face-to-face or group interaction, yet you want to truly show even your remote employees how much you value them. If you're at a loss for how to show your appreciation, here are some ideas that will leave you with a happier, more productive team.
1. Swag bags:
Almost everyone loves free stuff, but if you get something out of it as a business owner, you're in a win-win situation. By providing apparel and swag branded with your logo, your employees can advertise your company and get something they can use every day. Items like golf shirts, hoodies, water bottles, cooling towels, cycling gear, umbrellas, are all things employees can genuinely get great use out of and market the company at the same time.
2. Certificates:
It's not easy for a remote worker to showcase their achievements. Sending them a framed certificate in the mail, followed by a mass email to your entire staff, can demonstrate your appreciation and let everyone know how much you value their work. Title the award based on the great work your team member is doing.
3. Extra Benefits: 
Added vacation days are a great way to reward remote workers. But make sure to be part of the discussion; voice your thoughts on how vacation days should be used, and tell your employees and contractors to use those days to the fullest. You might be surprised just how much your employees enjoy a day off without work hanging over their heads.
4. Gift cards:
Something as simple as $10 Starbucks or Amazon gift cards go a long way with remote workers. It gives remote workers a chance to "take a break," fosters healthier relationships, and simply shows you care.
5. Further their development:
Although some employees are content with doing the same tasks, others crave more growth, responsibility, and knowledge. Offering a training program, online educational seminars, and memberships to sites that grow their knowledge is a no-brainer. If you already have a remote training program in order, you're ahead of the curve. However, you can take this idea to the next level by increasing remote workers' professional development. Giving them one-on-one time with mentors and educators or sending them to a seminar or conference can encourage development and improve work habits.
6. E-Card it:
Bring your appreciation to their inbox. Virtual praise instantly brings a smile to an employee's face and is a free and fun way to share a little note of encouragement to your team.
7. Virtual hang-out:
Since everyone is "hanging" at home anyway, why not schedule some off-work hours and let employees enjoy a virtual happy hour? You set everything up and allow employees to attend and join at their leisure. It's a fun way to burn off steam while building off-site comradery. And, it doesn't cost you anything other than your online hosting abilities!
PrideStaff Financial Supports Your Business
PrideStaff Financial has consistently won awards for exceptional client satisfaction. Our highly skilled staffing consultants can help support your business needs during these difficult times. Contact us today to learn more.