Are Your Compensation Packages Keeping Up with Inflation?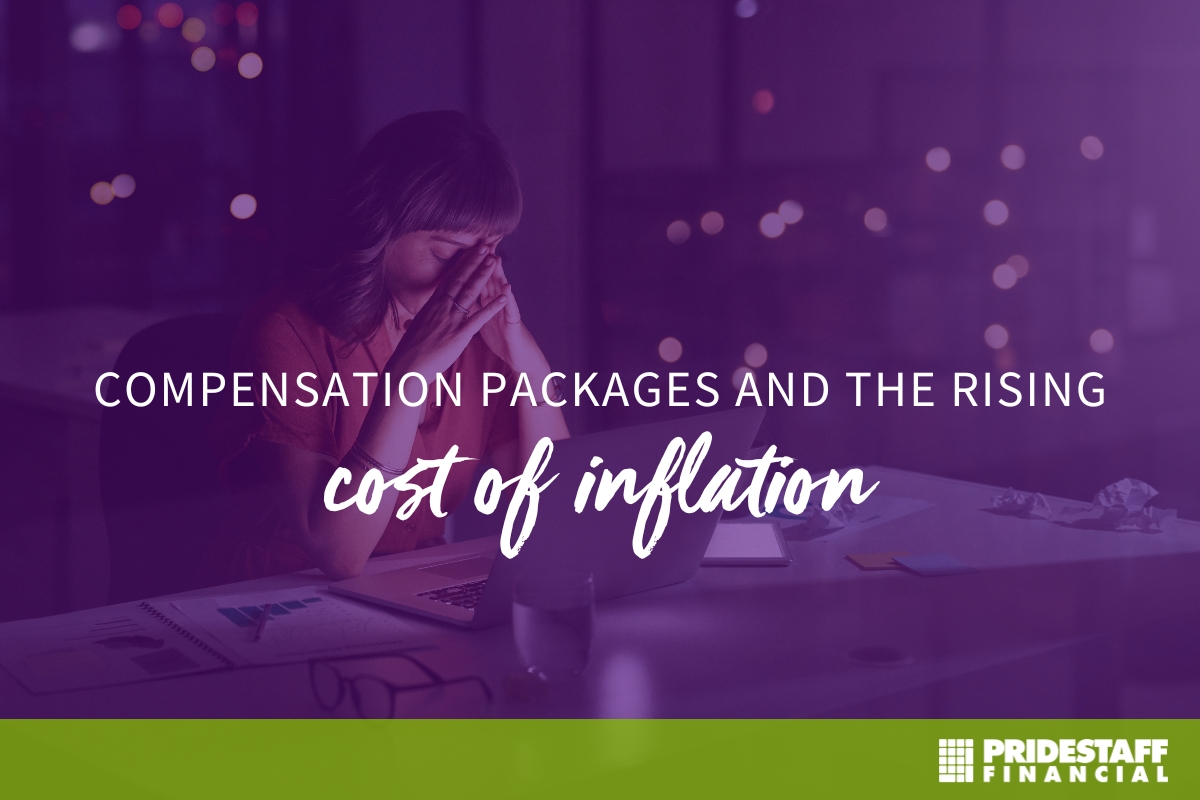 If you want to target the best compensation packages to keep up with inflation, then start by researching where inflation is impacting people most. Recent surveys have shown that rising gas prices, exorbitantly high grocery/food costs, and rent/property tax increases are all hurting people's personal finances.
Don't wait to review applications:
Yes, salary increases are necessary and needed to compete in the marketplace right now. However, rising labor costs can create an inflationary wage/price spiral that is hard to correct down the road. It might be safer to offer temporary relief in the form of special bonuses or stipends which can be discontinued when inflation slows.
Add in bonuses:
If you haven't had a performance-based incentive plan before, start one now. Empower employees to earn more by performing at a higher level. Take extra care to ensure the hourly workers most impacted by inflation have highly achievable ways to earn bonuses. And consider sign-on bonuses for new employees. Make sure the compensation package reflects the various levels at which new employees can earn more.
Commuter stipends:
You can help alleviate inflation by allowing workers to work remotely (thus saving them mileage and gas expenses). Remote work removes the costs of gas, parking, and car maintenance as well as reduces spending for items like coffee and lunches. Fully remote employees might even be able to live further from the office and lower their rent or mortgage. If your employees must come to the workplace, recognize that this represents an additional cost to them, not merely inconvenience. You may consider adding a stipend to help them cover commuting costs.
Caregiver benefits:
Employees who care for elder parents, disabled children, or children in daycare tend to face increased financial stress and hardship. A SHRM study found that over 35 million family caregivers in the US spent $190 billion each year taking care of loved ones. Employers can consider helping through extra paid leave or flexible work schedules as part of a compensation package (but make sure to extend this to current employees as well.)
Emergency savings accounts:
More than 50% of employees, according to a recent survey, are interested in contributing to an emergency savings account through payroll deduction, but less than 23% actually have this benefit offered by employers. More than half of employees have only their employer retirement plans as a source of potential emergency savings.
Need help with accounting salary and compensation plans?
PrideStaff Financial has consistently won awards for exceptional client satisfaction. Our highly skilled staffing consultants can support your efforts to stay ahead of inflation concerns. Contact us today to learn more.