Best Practices for Accounting and Financial Salary Negotiations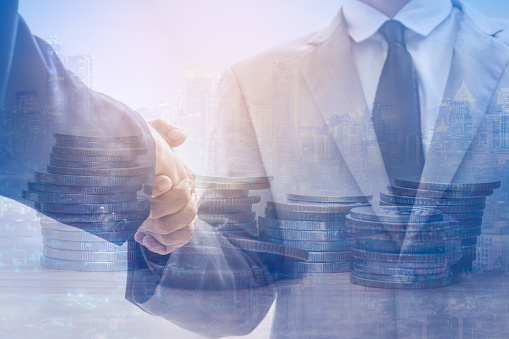 "Each negotiation should be based on what's the best decision—taking everything into account, not taking one thing only into account." Tony La Russa
When negotiating salary with a potential new employee, it's important to know exactly who it is that's sitting in front of you. Negotiations involve reaching agreement on a salary that makes both you and the candidate feel valued and fairly compensated. It also includes careful planning and high-level strategy. Here are some best practices for negotiating accounting and finance salaries.
Establish ranges early on:
For each position you post or hire for, make sure to have a lower and upper range to approach the salary negotiations. The lowest offer should still be in line with industry standards and be attractive to your candidate, however meet the basic needs or skill sets you feel you would be getting from the candidate. Industry standards can be found from government resources like the Bureau of Labor Statistics, according to Forbes Finance. Be prepared that the job candidate will be using resources as well, to determine their salary requirements. Offer your higher range if you feel the candidate exceeds the basic requirements of the job posting and can give more to your company than is technically required. Make sure to have in mind what you are looking for in a potential employee, and what you most desire.
Let the human side of the negotiations drive you:
 Understand what's important to the candidate before even starting negotiations. You can learn a lot from a resume and an interview— compensation, vacation, health benefits, flexibility, all of these will come out during the interview process. Create a package that makes both you and the candidate feel good. Negotiations often include compensation, such as work-from-home options or extra vacation days that come at little cost to your company. Find out what else the candidate might want out of a compensation package before negotiating salary. This gives insight into how a candidate is thinking and what's more important to them.
Gain access to much needed skill sets:
Make sure whatever you offer is your best offer—put your best foot forward. You don't want to offer a candidate less than they are currently making just to see if you can save some cash. That's really not a good way to start a new relationship. It needs to be your best offer. If you have a tight budget, get creative. Does your company offer a cell phone plan or corporate discount? Do you offer a laptop or any sort of electronic equipment that can also potentially be used for personal use, too? Do you offer a great compensation package or fully paid healthcare plans? One way to grab a top-notch candidate on a tight budget is to sweeten the pot elsewhere. Many candidates these days are looking for work/life balance and these benefits will appeal to them.
PrideStaff Financial has consistently earned Inavero's Best of Staffing Diamond Award for exceptional Client satisfaction. Our highly skilled staffing consultants can assist you with your hiring needs. Contact us today to learn more.