Breathe Easier—Tax Season Is Over!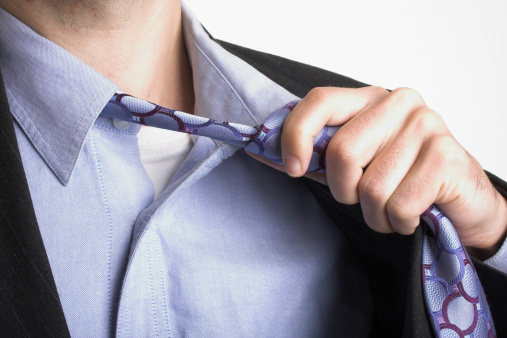 These days, many companies have multiple tax filing deadlines, so taking a break isn't always in the cards until the winter holidays. Whether you can see the light at the end of the spring tunnel or have more to do until November, both managers and employees need to take mini breaks throughout the peaks and valleys. PrideStaff Financial has some great suggestions to unwind no matter when your tax season ends.
Show staff appreciation in a multitude of ways.
For most firms, the end of tax season is met with a happy hour, appreciation party, or evening social where fun is the focus. It is usually organized by managers and partners. It's important for employees to feel sincerely appreciated, especially when most have been putting in long days and weekends. Sometimes the relaxation can involve a regional twist. For example in Louisiana, some tax firms celebrate with a crawfish boil. Good food and drink are must haves, and pampering is also a sure win. For instance, a few weeks after busy season ends, a summer outing where employees can enjoy yoga, massages, and lunch, followed by an afternoon of games and prizes is always a popular way to unwind for both employees and managers.
Take some time off.
If April 15 is behind you but you are gearing up for corporate returns in June, plan to take a little time off in between. Everyone needs to rejuvenate, to take time for themself. Plan a long weekend getaway with family or friends. Just be sure to completely turn yourself off; meaning no work, no laptop, no checking in or taking work calls while you are away. It's amazing how doing this one simple thing while on vacation allows you to regroup and generate new ideas for work!
Roughing it really does work.
If you feel like doing something to celebrate an accomplishment, relieve stress, or bond with colleagues after a hectic tax season, nothing does the job quite like a nice camping trip or day outing in the woods. Check out your local national and state parks to see where you can do some day trips or even a whole weekend of hiking, sightseeing, river rafting, fishing, and stargazing! Research shows that being in nature immediately decreases stress and elevates feelings of happiness and endorphins. Get together with family, colleagues or friends, and dodge those city lights and noise, even just for an afternoon. One of the best ways to disconnect and unwind from work is to get in touch with where it all started—Mother Nature.
Let your staff choose.
The power of choice is an amazing and powerful thing. It shows confidence, trust and value in a company's employees and shows them just what is truly important. After tax season, give all staff the option of taking a half-day on a Friday. Offer "in office" movie marathons, accompanied by popcorn, chocolates, drinks and other snacks. Play movies throughout the day where staff and managers can wonder in during a movie of their choosing. Or, allow teams to come up with their own team-oriented afternoon activity. For example, a team lunch away from the office, a golf outing, biking event, or even having a spa afternoon (for those who want it) or a day at a go-cart track.
There are many ways to unwind, and it's good to remember that decompressing means something different to each individual.
PrideStaff Financial is one of the nation's leading recruiting firms. Our staffing consultants have the breadth of knowledge and understanding you need in today's industry. Contact us today.