What CFO's Need to Know about the New SEC Whistleblower Program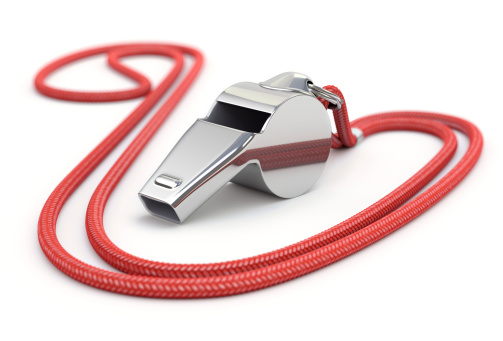 New changes to the SEC whistleblower program are giving it strong legs to stand on. The SEC has put its gaze on retaliatory behavior, confidentiality agreements, and the role of whistleblowers who were compliance staff and former company officers. In addition, the SEC is paying out millions of dollars in awards to reporting parties and punishing behavior designed to weaken the program's effectiveness. CFOs need to be aware of these challenges. PrideStaff Financial breaks down some of what you need to know.
If you don't have a compliance program—start one now!:
For CFOs that haven't gotten the memo—the SEC has done more than follow through on targeting companies that have violated the law. To date they have paid out more than $55 million dollars to 23 whistleblowers and are following through with enforcement actions against restrictive language in confidentiality agreements. Companies need to take a serious look at their compliance programs or set one up if it is nonexistent. Included in these programs are compliance personnel, extensive policies and procedures, training, vendor reviews, due diligence on third-party agents, expense controls, escalation of red flags, and internal audits to review compliance.
Perform risk assessments:
Risk assessments take into account a host of factors, including what countries the company may work in and if those countries are high-risk areas prone to corruption. Risk assessments help identify and place controls in these risk areas. Also, take a look at the clients you work with and if your company will need to be in contact with officials involved in licensing and inspections. All of this can be determined by performing company risk assessments. The Department of Justice offers guides on how to set up compliance programs and the types of assessments you will need to perform.
Self-reporting:
Companies are in a position to help themselves by aggressively policing their own conduct and reporting misconduct. Self-reporting from individuals and entities has long been an important part of the SEC enforcement program. The cooperation of companies to not retaliate against self-reporting allows the SEC to detect and investigate misconduct more quickly. According to the SEC, companies are often in a position to expedite investigations by quickly providing important factual information about misconduct resulting from their own internal investigations. This is why the SEC has incentivized companies to self-report and cooperate.
Internal controls are important:
By having strong and strict internal controls, companies can avoid other problems such as dealing with foreign subsidiaries, including financial fraud. The SEC views accurate financial reporting as getting to the crux of investor protection in capital markets. Investors deserve accurate financial and related information about companies so that they can make appropriate investing decisions. Appropriate financial reporting not only helps the company, it helps the clients it serves and SEC governance.
CFOs face tough challenges when dealing with the SEC whistleblower program, but with the right internal controls in place, companies can prevent and detect violations.
PrideStaff Financial is one of the nation's leading recruiting firms. Our staffing consultants are up to date on the latest issues you need to be aware of. Contact us today to find out how we can best serve your company.