By Choice or By Force: Salary Transparency in Job Descriptions Continues to Rise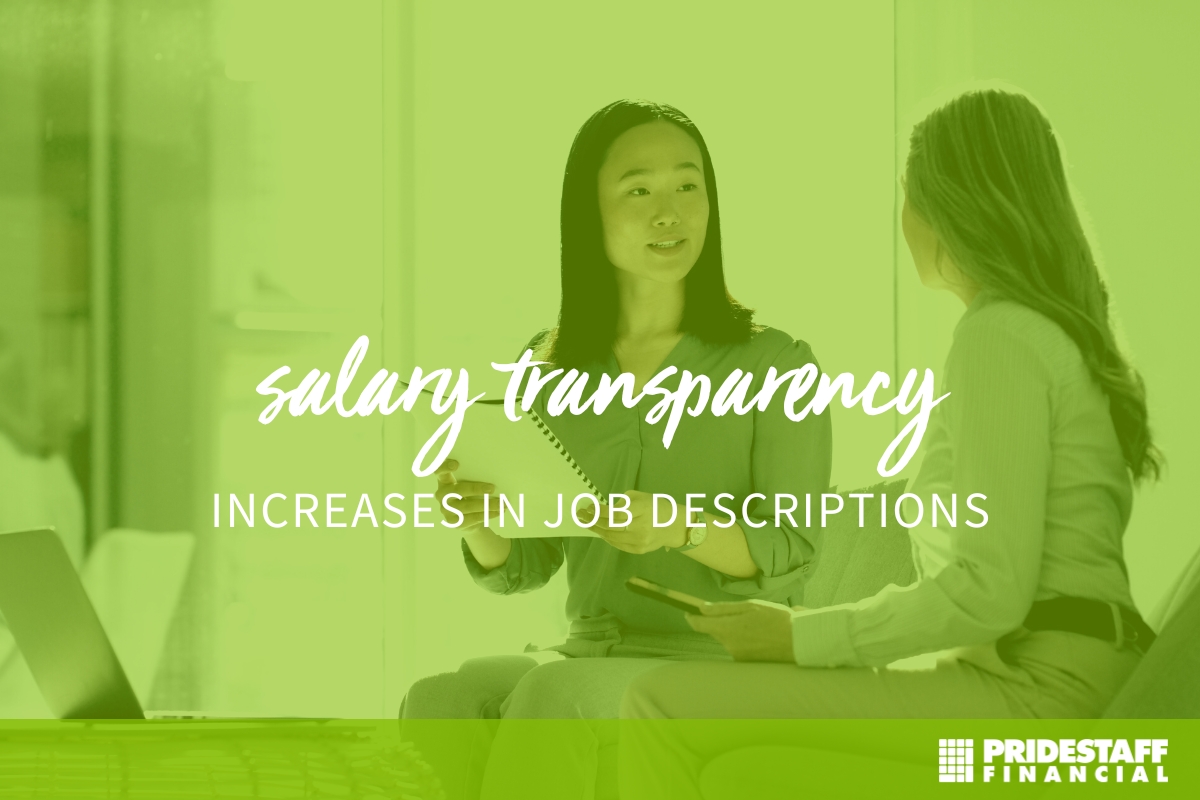 Pushed along by new state and local laws, more companies are increasing their transparency about pay. Seventeen percent of companies are already disclosing pay range information, even in locations where it's not required by state or local laws. While California made headlines with its new salary transparency law, they aren't the only one. Washington State, among several others including New York, has since started requiring pay transparency, and other states are slowly following suit. So, what does this trend mean?
Why is this happening?
Salary transparency is moving out into the open. Recent studies show pay transparency attracts more job candidates, particularly Gen Z jobseekers, who are more comfortable talking about salaries than previous generations were. It also helps address various discrepancies in pay as it relates to gender and race. Data shows that companies that hold salary information close to the vest are losing key talent across all industries.
The pros:
Potential employees can use transparent pay to decide if a posted salary is financially viable for them, while employers can take the opportunity to reassess their pay structures to ensure that pay is fair for their workers with similar skills and in similar roles. Plus, posted pay ranges provide a starting point for negotiations for both employers and job candidates, something that's especially valuable for new college graduates just entering the job market.
There is a driving force to enhance equity and diversity:
Salary disclosure laws are intended to promote fairness across chronic wage gaps between men and women and disparities rooted in race and ethnicity. Surveys show that companies get 13% more applications from Black students when they include salary information in job postings. Public salary disclosures won't fix all these long-standing pay equity issues, but it lets early talent know that companies are serious about working to fix them.
A look at California:
California started pay transparency nearly five years ago. However, they recently expanded this law to require published salary ranges for all roles and positions starting the first of the new year. Similar legislation is now pending in New York State.
If current trends among states are any indication, pay transparency could be the law of the land. So, it makes good business sense for companies that want to attract early talent to adopt pay transparency policies sooner rather than later.
Looking to Recruit Finance Professionals?
PrideStaff Financial has consistently won awards for exceptional client satisfaction. Our highly skilled staffing consultants will support your business needs and help you stay ahead of current economic trends. Contact us today to learn more.