Compliance Analysts: One of the Highest-Paying Finance Jobs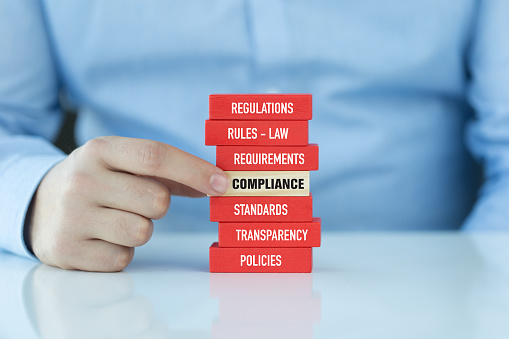 In the past, we've looked at the highest-paying finance jobs. In this article, we dig deeper into these top-paying positions. What skills are needed; what background; how to grow in the field; how to get past entry-level quickly; and how to excel. Let's examine the role of a Compliance Analyst.
Required and desired skills
If you look at recent history, there are ample reasons why the need for compliance officers has risen sharply. Due to the demand for this role, certain skill sets are essential: exceptional critical thinking skills; performing well under pressure; integrity; passion for detail; able to see the bigger picture; proactive and reactive thinking; and working well in a team.
Managers are also looking for those who can effectively communicate—meaning that written and verbal communication skills are vital. A compliance officer must have the ability to communicate at all levels within the organization, so they can pass along relevant information.
Also, a compliance officer must know how to manage conflict and handle dissension, as there will be times when they have to explain and defend their point of view. They should also have confidence and resilience when facing tough situations and dealing with external agencies such as regulators.
Qualifications and education
For entry-level positions, the education level required is a bachelor's degree, along with completed on-the-job training. Large corporations might require compliance officers to hold a compliance certification within their industry. For example, healthcare firms might require a compliance officer to hold job certification from the Compliance Certification Board or Health Care Compliance Association (HCCA).
Financing sectors typically require compliance officers to receive an official job certification through an industry-specific organization, such as the National Association of Federal Credit Unions. Some corporations seek applicants who hold a master's degree; however, compliance certifications in the industry are a common requirement. Salary differs widely by industry, but on average, compliance officers make $69,180 – $116,000 per year.
Growth in the field
It is the duty of a compliance officer to perform regular inspections or audits to make sure laws and policies under their charge are being met. In this field, due to the variety of industries that need compliance officers, and the demand within the finance sector, there is a lot of room for growth. Many Chief Compliance Officers (CCO) have a law degree, a business degree, a Chartered Financial Analyst (CFA) designation or a Certified Financial Planner (CFP) distinction.
There are also newer, emerging compliance credentials, including the FINRA Institute at Wharton's Certified Regulatory and Compliance Professional (CRCP) program. Some employers will pay for rising compliance stars to get such credentials. Law degrees (J.D.) don't necessarily teach securities law (which is highly desired to climb the ranks), so you should consider taking elective classes in securities law.
Another option is to pursue a master's degree that focuses on securities law or incorporates it into a business law or corporate law curriculum. To reach CCO, you must have a diversified background and serve in various roles to get a strong appreciation of the various aspects of the organization.
Looking for top-paying accounting and finance jobs?
PrideStaff Financial has consistently earned ClearlyRated's Best of Staffing Diamond Award for exceptional talent satisfaction. Our highly skilled staffing consultants can guide you in growing your career or help you transition to a new one. Contact us today to learn more.