Dealing with a Fragmented Workforce—Getting Veterans and Newbies to Mesh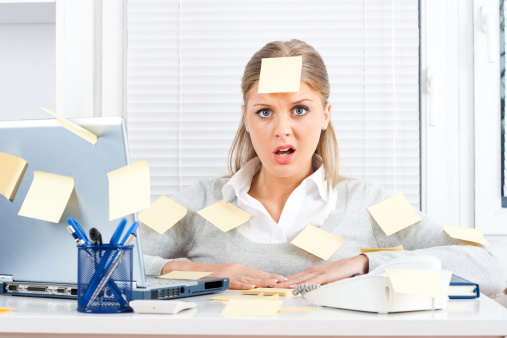 Recent technology and a boom in millennial workers have given young workers' the ability to work easily outside "traditional" office hours, leading to changes in what's considered the typical work environment. It's also created a scenario in the American workforce that has never been seen before—four generations of workers, all with different styles and values, working side by side in the workplace. Organizations need to take advantage of what many see as a fragmented workforce which includes a need for improved productivity, better communication, and efficiency by workers. PrideStaff Financial offers some tips to help make sure your veteran staff members mesh well with newcomers without negatively impacting the work culture.
Help staff understand why different work ethics matter.
Millennials' use of technology clearly sets them apart. One of the defining characteristics of this generation is their affinity with the digital world. They have grown up with broadband, smartphones, and social media being the norm. This is the first generation to enter the workplace with a better grasp of a key business tool than more senior workers. On the other hand, veteran staffers are strong at leading, decision making, motivating, persuasiveness, and thinking strategically. This is due to the work environment in which they developed. However, a study done by Pricewaterhouse Coopers (PWC) showed that part of the reason for fragmentation and tension in the current workforce is due to 38 percent of millennials saying that older senior management does not relate to younger workers, and 34 percent saying their personal drive was intimidating to other generations. Almost half felt that their managers did not always understand the way they use technology at work. Yet millennials say they are comfortable working with older generations and value mentors in particular. This creates a unique opportunity to help both groups understand each other and what the other has to offer to the work culture and growth.
Get creative with mentoring.
In order for managers to put themselves in "younger" employees' shoes and to coach senior executives in matters of IT, social media and current workplace trends, many organizations are partnering top management with millennial workers in reverse mentoring. Years ago, mentoring was considered that of higher ranking employees/managers taking younger employees under their wing. However, in today's workforce, that form of siloed thinking no longer works, especially as social media skills become more valuable. Attempting reverse mentoring may reduce turnover among younger employees, who gain a valuable glimpse into the world of management via top-level access. This also helps transfer corporate knowledge to millennials, which will become increasingly important as older employees retire in greater numbers. Thus giving both generations a feeling of service, gratification, and purpose across the generation gap.
Start offering trainings….now.
In order to truly leverage generational strengths and eliminate fragmentation, there needs to be formal, ongoing generational training. This includes inviting experts in to talk about generational issues, holding events and workshops, and even making training videos and educational materials available online.
Tailor corporate contributions to each generation.
Millennials function in a technological world—so let them! Allow them to act as informal technology coaches for older team members. Give them the flexibility for the work/life balance they value. Generation Xers strive for innovation, so give them opportunities to come up with innovative ideas. Allow them to apply creative approaches to issues and problems. For baby boomers, it's all about experience, longevity and seniority. Value them for their organizational experience and encourage them to coach and mentor younger team members. Ensure that their valuable knowledge is shared.
Taking these steps will help foster a healthier and cross-generational work culture that all can enjoy and feel empowered by.
PrideStaff Financial is one of the nation's leading recruiting firms. Our staffing consultants can help your organization navigate this new unchartered work culture. Contact us to learn how we can help.