Do I Need to Become a CPA?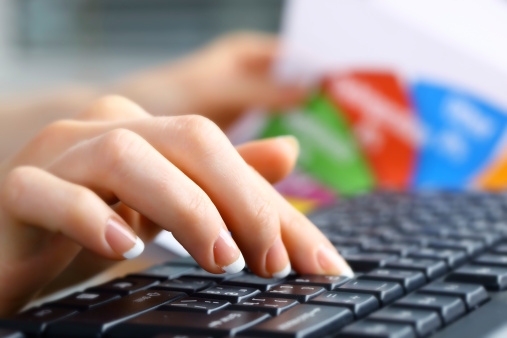 Obtaining a Certified Public Accounting (CPA) license does not guarantee success in finance and accounting. Much of whether you get a CPA is determined by what it is you want to do with your career. It's a loaded question and not always easy to answer. Life takes people on many different paths, and what we think we want to do out of college may change drastically once we've been in the field a while. PrideStaff Financial helps you take a closer look at whether or not you need to obtain a CPA to reach your career goals.
Assess your career often.
Once a year you should be analyzing how thing are going in your current career track. Even if you are only a couple of years out of college, it's important to do a self-career check. Just as you should be proactive with your health, you should be proactive with your career. How does a self-career check help? It allows you to determine where your current path is going, if you are enjoying the work you currently do, culture and fit of the company, and noticing trends with what you are doing in your job. Here are some questions to get you started with your self-career check: Do you know the rules for climbing the corporate ladder at your current company? Is climbing the corporate ladder something you are interested in? If so, can you see yourself doing so at your current company or even in your current industry? Do you offer ideas and suggestions at work? Do you implement the ideas of others? When offered a chance to train or mentor others, do you willingly or excitedly take the opportunity or do you cringe when asked? Are you becoming the "go-to" person with peers and management for advice and direction at work? Does management rely heavily on you to get things done, because they know you will? How do your lifestyle choices align with your current career track? Is management holding you back from climbing the ladder? And lastly, are you willing to relocate in order to obtain career goals?
Why you would need a CPA license.
Not everyone that goes into the financial/accounting industry needs to obtain a licensure in public accounting. If, however, you have determined that part of your desired career goals are to stand out from the crowd, open the door to other career goal possibilities, work your way into areas of finance such as forensic accounting, international accounting and the like, or want more responsibility and authority, then obtaining a CPA is the right course for you. The Sarbanes-Oxley Act passed in 2002 drove up the need for qualified CPAs to enforce the new higher standards of public corporate accounting. You need to take into consideration the direction you want for your financial career. Also, you'll want to make sure your current company is a fit for that direction, to really assess if getting a CPA is right for you.
Salary is a driver when thinking about getting your CPA.
When choosing a career, many people consider current salary, salary potential, and benefits as important criteria for obtaining a CPA license. This comes in as a very close second only to your passion for your current job. According to an AICPA Salary Guide, a CPA license can mean a difference of ten percent between you and a non-licensed colleague. For example, salaries for experienced CPAs in public practice may range anywhere from $80,000 to $110,000 a year. If that is a major driver for you to be happy and content in your current career track, then you may now know your answer.
PrideStaff Financial, wants to help you obtain the career you desire. Our highly trained staff can help you assess whether getting a CPA is right for you. Contact our financial consultants today.