What to Do When Candidates Reject Your Salary Offer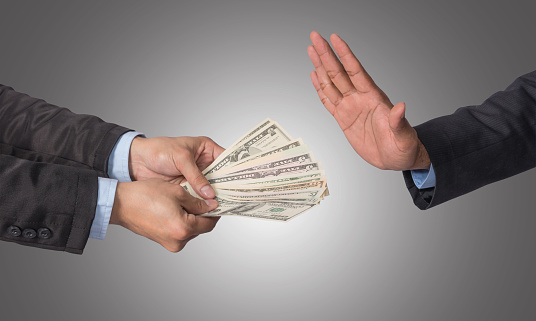 There is a lot to be said for rejection. Rejection stings and that sting tends to linger—but  it also offers a chance to learn more about yourself, what you need to improve upon, and how to dust yourself off and become stronger for it. No matter the circumstance of rejection, the principle still applies. Even in business, you are not immune to being rejected by potential candidates. So how does your business handle rejection? Do you understand why the rejection occurred? How do you keep it from happening in the future? PrideStaff Financial has some tips on making sure you offer a competitive salary and how to handle candidate rejection.
Why candidates reject offers:
Qualified candidates are hard to find and also difficult to move. New jobs do not offer salaries or benefits high enough to incentivize a move, plus top candidates are interviewing with multiple companies and have multiple offers to consider. You have to consider who you are up against, and truly think about what it's costing a candidate to relocate. The fact is, good candidates are becoming pickier and more demanding, and employers haven't caught up. Many still feel they can get a great candidate cheap. Top candidates see right through the tactic and feel they are not valued if they are offered low salaries. It's also important to take stock of how long the interview process is taking. Employers that allow the interview process to go too long or are slow to make a decision will lose their top picks to someone else. Candidates are not sitting idly by waiting for you to make a decision.
How do you know if your offer is competitive enough?
There are many tactics businesses employ to keep costs down; but if one of those tactics is trying to get the best bang for your buck with a secondary candidate, it is not the win-win you think it will be. Be careful to hedge your bets on a "cheaper" candidate, thinking they are closely matched in skills. While it might seem that way in the beginning, you will feel the difference in productivity down the line and it may cost you more in the long run. You need to understand today's candidates and marketplace. Those "more expensive" candidates are worth the price you pay in salary for two reasons—it gives you the edge over the competition, and it WILL increase revenue down the road. Find out what other companies are offering for salaries, then compare that against their benefits packages and yours. If your benefits outweigh the competition, you might be able to offset what you offer in salary slightly. But, if your benefits are sharply different compared to competitors, then upping your salary game is a wise investment to attract the best and brightest.
A candidate has rejected your offer, now what?
It is going to happen; it's just the nature of the beast. However, if you heed some of the above tips, it shouldn't happen often. When it does, there are a few cards still up your sleeve. Sometimes salary is non-negotiable, but that doesn't mean you can't bend in other areas. Other job perks are very enticing to today's candidates. This is the age of millennials and social media. Offering perks such as seasonal flexibility to work from home, extra vacation days, paid travel conferences and educational opportunities, and flex spending accounts for health purposes are all incentives that pique these candidates' interest. You can also remind them of the potential for growth with your company. Ultimately, if a candidate still rejects your offer, you may want to ask them their reasoning. This will help you navigate the hiring trenches later on, to avoid the same situation.
PrideStaff Financial, one of the nation's leading recruiting firms, will work with you to find the best talent for your company. Great candidates are out there! Contact our financial consultants today, and find out how we can assist you with your hiring needs.