Overused Resume Buzzwords in Accounting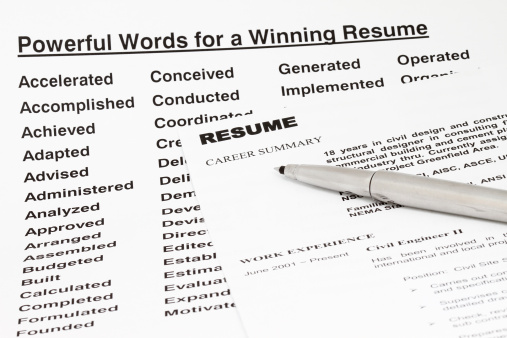 Everyone wants to stand out from the crowd. When interviewing, you can make a good first impression by the way you dress, your charisma, your engagement with the interviewer, and how you answer questions. However, on a resume, that is much harder to convey. In order to get to the interview—where you'll really "wow" them – you need to first get in the door. This means you need to stand out on paper just as much as you do in person. PrideStaff Financial is giving you the top overused buzzwords on accounting resumes that can sink your resume in seconds.
Five words that are ok, just overused:
Not all resume buzzwords are bad words—some are just used by too many people. According to LinkedIn, words such as: creative, innovative, extensive, motivated, and experienced are being played out in a big way right now. Accounting business professionals are already expecting their candidates to have these skills and traits. LinkedIn surveyed millions of resumes and found that the word "creative" is the most popular buzzword used across several countries. The second most popular is "organized." Your resume will disappear quickly among the hundreds of others that are using the same words.
Buzzwords are scanned first:
Remember that resumes are typically scanned into a system before they are even seen by human eyes. This is how Human Resources staff vet the strongest candidates for positions. Scan systems usually look for certain buzzwords; strong buzzwords that connect with the job description, keywords that match the job description exactly, and words that are flagged as not suitable. You must remember that HR receives hundreds upon hundreds of resumes for each job. The financial fields are inundated with skilled candidates, and according to the Bureau of Labor Statistics, 2016 will see more graduates in the fields of finance and accounting than previous years. So if you are overusing buzzwords in your resume, chances are you won't even make it past the vetting process.
What to do instead:
Instead of saying that you are highly experienced with a specific accounting software program, spell it out. Explain why you are so experienced with it. How have you used the software? Have you helped obtain new clients because of it? How are you effective with your skills? Have you met quotas for several months in a row? Have you been able to help win a request for proposal? If so, what did you do that helped obtain the account? Do a deeper dive into your resume; really showcase how you've utilized your skills and traits. Also, sometimes asking for help can give you the edge as well. Ask a previous employer what they look for in a resume. Ask them to take a look at yours and redline it to give you a better sense of what you need to change. You'd be surprised at how willing old bosses are to help when asked. This is what is going to grab a prospective employer's attention and help you stand out from the rest.
PrideStaff Financial, one of the nation's leading recruiting firms, has staff standing by, ready to help you build the best resume you can. Contact our financial consultants today, and find out how we can help get you the job you want.