What's Most Important to Accounting Job Candidates?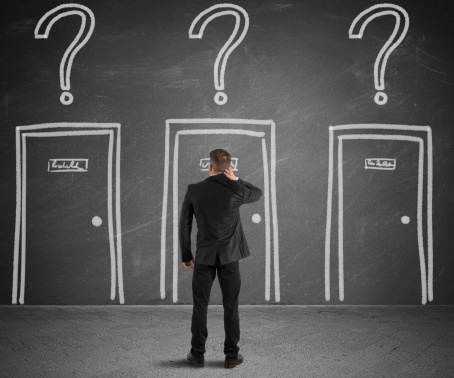 The field of accounting, and by extension the industry, has grown exponentially over the last ten years. The options available to accounting candidates are enormous, and competition among businesses is fierce. In order to obtain the accounting candidates you want, you need to understand what it is they are looking for, what they want out of the industry, and where the industry is headed. These are the trends and interests in the accounting sector right now that will help you win over accounting candidates.
How the industry is being shaped right now.
The accounting industry has been steeped in tradition for many years, and tradition is hard to change. Veterans of the industry are comfortable with the status quo. Unfortunately, these veterans (the baby boomers) are slowly retiring, and a new age of graduates is stepping forward. These candidates are more tech-oriented, social media-driven employees. They see the next trend for accounting long before anyone else. Part of this trend includes how technology is shaping the industry. More fraud and forensic accounting is needed. It is truly a virtual world out there, and in turn shapes how new age accounting candidates view the work they do, including where they work (remotely some days, at an office the next), what types of computers are used, becoming paperless, automation and process design, managing remote clients, using template websites, mobile computing, the Cloud, and succession planning. This means that learning how to manage these types of employees becomes paramount. It also means that your business needs to stay on target or even ahead of the trend in order to entice top accounting candidates.
What motivates candidates to choose one job over the other?
The world of accounting has become more global and diverse, due in large part to corporate accounting scandals and the passing of the Sarbanes-Oxley Act. Accounting candidates are armed with newer methods, such as principals-based accounting and International Financial Reporting Standards. They are no longer considered number crunchers and paper pushers; becoming more integral in management decision-making processes. Interpersonal and analytical skills are becoming increasingly important in accounting, and graduates are walking out of college expecting to walk into jobs utilizing these skills. This is a necessity to survive in an industry that grows more technical and international every year. If your company is not part of this change, then you will see candidates passing over offers to go work for those companies that are.
It's not just about the industry.
What you can offer a candidate compared to another company plays a big role in their decision making. Showing your innovative and trendy side is a good thing, but so too are your salary and benefits packages. With so many options for accounting roles, salaries can vary wildly. Know current market trends for salaries for your company size. Find out what top ten businesses similar to yours are offering and set the tone. Accounting candidates are looking for that next step, so they want to see that there is plenty of room to grow. Today's candidates are not going to sit idly by and keep on the same track for years at a time. They want to grow, learn, continue education, gain respect in the industry, and gain momentum on an upward track in their career.
PrideStaff Financial, one of the nation's leading recruiting firms, knows what candidates are looking for and can help clients find the best fit for their businesses. Contact our financial consultants today, and find out how we can help you meet your staffing needs.