Dress to Impress: How to Prepare Your Interview Outfit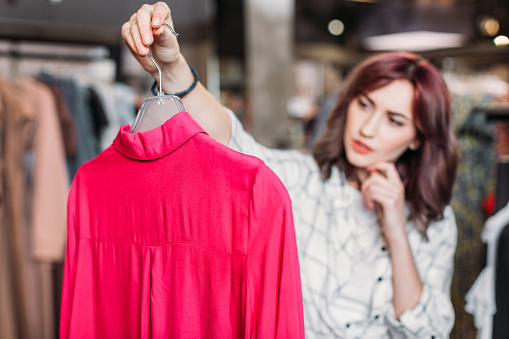 According to recent surveys, many hiring managers feel the top interview mistake people make is wearing inappropriate attire. Below are some tips to avoid this mistake.
Get to an interview early. Arriving early not only shows hiring managers how important the interview is to you, it shows how punctual and reliable you are—and a bonus benefit, it allows you a little extra time to freshen up in the restroom, touch up makeup or readjust your outfit beforehand.
Know your audience. When it comes to working in accounting or finance, how you dress is a fundamental principal. Many times, you will be in front of clients and vendors, so it's important to look your best to help build confidence and credibility. The way you present yourself in an interview shows the employer you are to be taken seriously and they can trust you to work with their clients or vendors. A general rule of thumb—once you pick out your interview attire, wear it a few times before the interview so you feel comfortable in the outfit and shoes.
Show respect for the company you're interviewing with. When you dress professionally, it tells the company you respect their values, codes of conduct, policies and environment. It also tells the potential employer you have done your homework. If you look at any business website, most show pictures of employees, top management and company mission statements. This can tell you a lot about the work environment and common workplace attire. Try to visit the company you will be interviewing with before the actual interview. Even if you can only access the lobby, watching people come in and out, or talking with the receptionist will give you a better indication of dress code expectations. Interview experts suggest contacting HR to find out what the dress policy is for the company. This not only shows your level of attention to detail, it shows you are serious about the job.
Understand the lingo. It depends on the environment; however, in most companies "business casual" is a blazer, slacks, a sweater, scarf and nice skirt, or khakis and a polo shirt. If you are not yet familiar enough with your new work environment, go for more of a dressier outfit than casual. If you are told by a recruiter most days at the company are business casual, that is not the signal for you to dress as such for the interview itself. Once you are hired and established, you will have built up your reputation and work ethic and will be able to flex your business casual attire a bit more. 
Clothing isn't all you should focus on. When focusing on your interview appearance, remember it's a total package. Make sure you are well groomed—clean nails, facial piercings out (if you have any other than earrings), cover tattoos and be mindful of fragrance. It's ok to wear cologne or perfume, but don't overwhelm them with it.
PrideStaff Financial
has consistently earned Inavero's Best of Staffing Diamond Award for exceptional talent satisfaction. Our highly skilled staffing consultants can guide you in growing your career or help you transition to a new one.
Contact us
today to learn more.