When Job Interviews Go Bad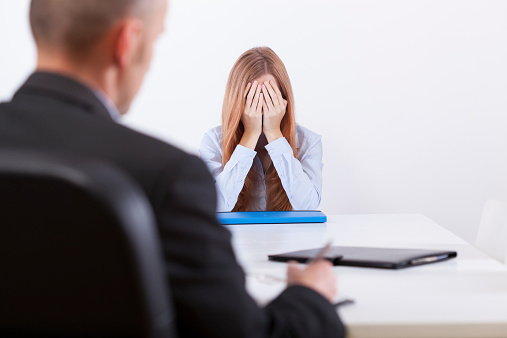 Bad job interviews happen—to all of us! Maybe you rolled out of the wrong side of bed that morning, or it's a vibe you get from the interviewer that puts you off balance, sometimes it's a tough question that throws you off. No matter how it happens, walking away from the interview with a negative attitude won't benefit anyone. Here's what you can do after a bad interview.
Learn from the experience:
Try to reflect and make a list of the mistakes you made during the interview, why they may have happened, and learn from them so you can do better in your next interview opportunity. Don't allow the bad interview to be an excuse for not following up or not interviewing for a while. Instead, ask yourself what you would do differently to prepare next time; figure out what information you need that you didn't have, and think about how you would handle a difficult question the next time around.
It's ok to follow up and explain:
Be honest with yourself and those who interviewed you. Acknowledge your blunders. Send a well-written follow-up letter to the interviewer admitting to misunderstanding the questions. It could be the difference between no follow-up and a call to come back in. However, make sure you only draw attention to the mistakes you're certain the employer caught, or you'll bring light to an issue the interviewer might have otherwise missed.
Your follow-up is two-fold:
When writing the thank-you note or following up to explain a blunder, use the opportunity to mention anything you forgot to during the interview. For example, if you forgot to mention a key skill you know they are looking for, give an example of a time it was utilized and mention the value of those skills to their company. If you have any connections to the company or any work that overlaps with their interests, mention it! And don't forget to say thank you in the end.
Know what you are apologizing for:
Remember, you don't know what the employer is thinking, and maybe it wasn't as bad an interview as you think. Apologizing is a judgment call. If you already apologized in person, there's no point in repeating that apology. You don't want to keep reminding the interviewer of what went wrong. If, however, you realize you accidentally called the interviewer by the wrong name but didn't realize it until later, that might warrant an apology in your email or follow-up note. No matter what you are apologizing for, trust your gut, be observant of where you think your biggest gaffs were, and be sincere without being redundant.
PrideStaff Financial has consistently earned ClearlyRated's Best of Staffing Diamond Award for exceptional talent satisfaction. Our highly skilled staffing consultants can guide you in growing your career or help you transition to a new one. Contact us today to learn more.