Where to Start Your Next Accounting and Finance Job Search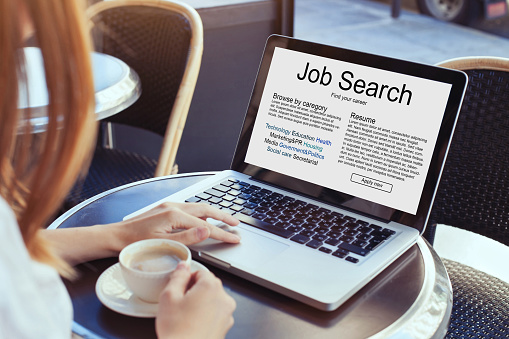 Knowing what steps to take once you've committed to finding a new job, or starting out in the field, is vital. Just as a writer writing a novel must start by typing those first words on the page, you can't begin until you take that first step. So, where do you begin when it comes to looking for a job in accounting and finance? Here are some suggestions.
Network.
To find out what jobs are available to you, set up meetings with people who can provide guidance and help with your job search. Whether it's a career advisor from college, an old boss from another job or even a new networking connection on LinkedIn, find people who can help you figure out how to apply for jobs and what employers are looking for in the field. This step will also give you insight into whether graduate school should be a possibility. Speak with current or old professors, current and former supervisors, and others who may be able to give you wise advice and potential connections that can lead to possible jobs.
Workshops and training.
Most accounting and finance websites and journals/publications list upcoming workshops and seminars throughout the year. If you are relatively new to the field, career services departments at most universities will have listings of upcoming workshops and "prep" seminars to help you brush up on interview skills, networking and resume writing. Most accounting workshops and seminars also offer educational credits. It gives you an opportunity to meet others in the field and looks great on a resume.
Stay on top of where you apply.
Most likely, you will be sending dozens of resumes to companies across your city or even perhaps in other states. It's crucial to stay organized during the process. Create an Excel sheet or document with various categories (date applied, field, sub-field, company, manager names, interview or not, etc.) and make sure to save the job descriptions and qualifications of each job. Set up separate folders labeled with the year you applied and color code them for how far in the process you got, this is great for future job hunting when you might want to go back to see what places you were interested years prior.
Dust off social media.
Go through each social media or professional account you have and make sure your titles, certifications, resume, etc., are all up to date. If you aren't as active on a site, for example LinkedIn, start making your presence known. Link to articles you like, reach out to contacts to say hello; start investing time into professional online activity.
Call PrideStaff Financial.
PrideStaff Financial has consistently earned Inavero's Best of Staffing Diamond Award for exceptional Talent satisfaction. Our highly skilled staffing consultants can guide you in growing your career or help you transition to a new one. Contact us today to learn more.