Five Accounting and Finance Resume Fails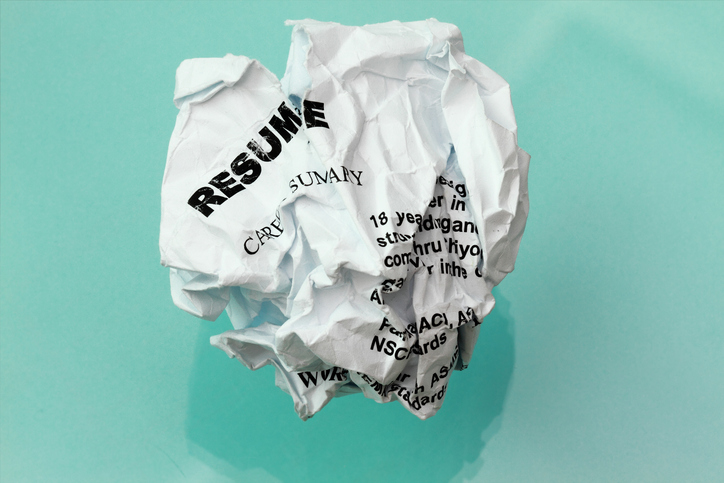 It can be exciting to look for new job opportunities, but daunting when you realize how much updating your resume may need. When updating your resume, don't make these five common resume mistakes.
1. Using inaccurate information
Accountants and financial experts are presumed to be experts in accuracy and calculation. If your resume contains inaccuracies, it doesn't say much about your level of competence in the field. Even if you make it to the interview stage, the incorrect information will eventually come out. Take the time to triple check all phone numbers and ensure the job title and description on your resume match what you actually did.
2. Having an overly complicated or fancy resume
Accounting and finance departments may use complex algorithms, but they don't get fancy when it comes to numbers and putting information on paper. Don't let your resume get out of hand with fonts and graphs and distract the potential employer from what's important (how qualified you are). If you're going to use bullets, they should be the same size and shape in each section and align from page to page. Save the creativity for the interview itself.
3. Being too vague or general 
It's all about the details, and in the accounting profession, you should build your resume with plenty of them! Employers like to see as much information as possible up front. Highlight accomplishments. If you've raised money or helped a company or client save money, put down the actual dollar figure. Never be so general it can't be verified when they dig deeper.
4. Don't leave out exact dates of employment
A survey found that 30 percent of employers noted resumes that didn't include exact dates of employment as one of the most common mistakes that leads to dismissal of a candidate's resume. Intentionally leaving out exact dates of employment often raises suspicion in employers, and makes it look like the job seeker is trying to hide something. If you've got a large gap in your resume, address it in the cover letter—briefly.
5. Get rid of those objective statements
Believe it or not, objective statements at the top of resumes are no longer "in." Surveys show employers view objective statements as self-serving—meaning a candidate is seen as caring only about what they want for themselves instead of how they can solve problems or assist the company. Instead of an objective statement, use a simple headline that accentuates your value to the company.
Looking to land a great accounting or finance career? We can help!
PrideStaff Financial is a 5-star Diamond Award-Winning Recruiting Firm. Our highly skilled staffing consultants can help you in your job search. Contact us today to learn more.