How to Attract Top Performers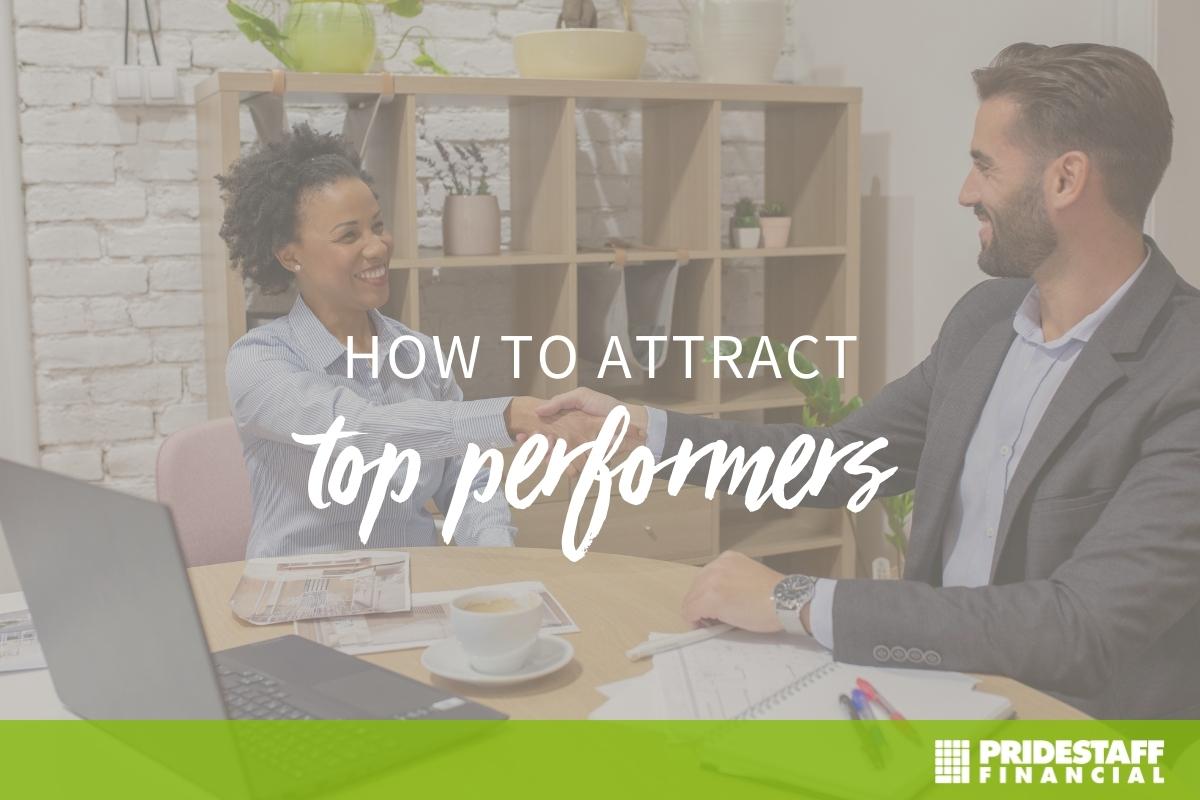 Jobs are in demand right now, so are job candidates, and there are plenty to choose from. But how do you find the top performers that will be a great fit for your company and work culture? We have a few strategies that will help you find the best candidates.
Get creative with how you showcase the company:
It's not just about a great job description anymore. It's also about how you showcase your company. Yes, you may be an accounting/finance firm, but you are also a "brand", a business that has an identity, culture, values, and mission. The best way to attract top candidates is to tap into the medium that most of these candidates are using these days—social media. TikTok is a huge performer for telling stories creatively. Use it to shape a narrative around who your company is and what day-to-day work life looks like. If hospital staff can do it, so can you! It's also a good idea to get on Instagram or LinkedIn and do a "video" style job description. Let candidates see who you are and what you are looking for without having to parse through HR language in a generic job description.
Non-wage benefits matter:
Not every accounting firm can compete with the largest companies when it comes to compensation. But where smaller employers can come out ahead is workplace flexibility. Top performers may be persuaded to sign on if you offer additional PTO, telecommuting days, remote workdays, pet-friendly environments, a compressed workweek, or Friday afternoons off during non-peak months.
Be future thinking:
Don't leave top performers in the dark about their future with the firm. This means improving your communication with staff. Hold regular discussions about work-related goals, professional development, and technical training. Give workers opportunities to take on different challenges and accept new responsibilities and make sure these opportunities are clearly discussed with potential new employees. Be willing to act upon promoting staff on a regular basis as the need arises.
Let PrideStaff Financial help you recruit top accounting talent!
PrideStaff Financial has consistently won awards for exceptional client satisfaction. Our highly skilled staffing consultants can help your company find the top job candidates. Contact us today to learn more.