How to Choose Your Area of Expertise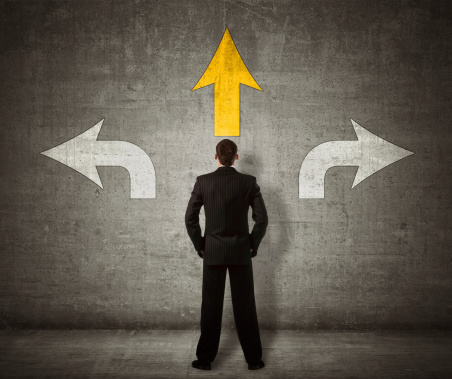 After all the hard work and all the studying, you finally have a business, accounting or finance degree. Obtaining your degree is just the beginning—the financial sector is multifaceted, which means you have options! So while you may have thought a career in finance would be all about money, it actually dives into much deeper waters; giving you more options than you ever thought possible. PrideStaff Financial breaks down some of the options available to you and how to identify which area is best suited for your career track.
Corporate Finance: Corporate finance jobs involve managing the capital necessary to run a business. Job duties such as forecasting profits and losses, negotiating lines of credit, mergers and acquisitions activity or determining the value of a division for a spinoff may be included in such roles. Corporate finance positions can be found in companies of all sizes, from large business and international entities to small startups. Additional corporate finance positions include financial analysts (financial analysts research macroeconomic and microeconomic conditions along with company fundamentals to make business recommendations), treasurers and internal auditors.
Financial Planning & Public Accounting:Public accountants prepare financial statements for larger businesses. They may also be deemed with recording business transactions, auditing financial records, and preparing tax returns. Accountants generally work in partnership with the larger, well-known businesses such as KPMG or Deloitte, but jobs do exist in the small business sector. Financial planners, on the other hand, ensure a businesses' present and future financial stability. Typically, it is the role of a planner to help a client preserve the wealth of their business and help them outline their financial goals. Certified Financial Planners (CFPs) are the most in-demand jobs, which entails several exams, three years of financial planning experience and continuing education.
Investment Banking: Investment banking is a popular choice among graduate students. These jobs deal with assisting in the issuance of corporate securities; making such securities available for investors to purchase, and providing financial advice to both corporations and wealthy individual investors. While these jobs can be very lucrative financially, they are high stress and intense jobs that sometimes require long hours and challenging markets.
How to choose a career path: Different financial jobs require different skills, just as most career paths do. The work environments are very different and so is the stress and demand of each field. Start by selecting a field that aligns with your interests and abilities. For example, If you have strong interpersonal skills, are outgoing and good with groups of people, you might have a strong inclination toward financial advising. If you like crunching numbers or are a mathematical wizard, then you might fit well in a public accounting role. With so many options out there, you have the ability to try one on for size, but do your homework, assess your capabilities and make a strengths and weaknesses list to help you narrow your choices.
Some financial positions are in highly specialized fields and may not be found on local job boards. PrideStaff Financial, one of the top recruitment firms in the nation, can help you choose a job that's right for you. Contact our financial consultants today!