3 Ways to De-Stress Your Team After Tax Season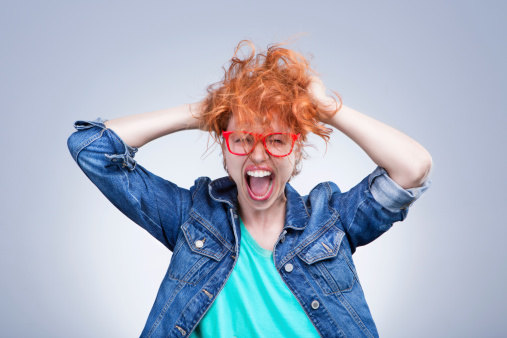 Tax season might be coming to a close, but what has led up to April 15th has probably felt more like controlled chaos. With the recent tax data breach that led to the potential for thousands of falsified tax filings, businesses and citizens have been on edge. Financial advisors and tax preparation services have been inundated with panicked clients. Unlike years before, we live in a digital age that comes with its own set of rules. Now more than ever your team will need to de-stress after such a busy year. PrideStaff Financial has some tips that will help you and your team unwind after a grueling tax season.
Set up various inner-office contests.
Everybody has a hobby; something people enjoy doing to relax and unwind after a hard week at work, a chaotic holiday or even a really bad winter. When tax season ends, people need to find ways to relieve tension and anxiety from the stress of the months prior. Be it photography, painting, baking etc.—select a few good hobbies that teams may want to participate in. Set aside a Friday afternoon once a month, and allow teams to showcase their talents. Make it quirky and fun, and allow for small door prizes. This gives teams a chance to participate, interact with each other, and let off a little steam.
Outdoor activity.
Many professionals see April 16th as a day to unwind. Whether they golf with partners or go to lunch with their team, getting out of the office provides immediate stress relief. Many leaders like to designate a couple of Fridays during summer months to truly create a bonding experience for their teams. Ropes Courses have become very popular over the last several years and can be found in virtually every state. Not only can it provide challenges for those who seek them, but it creates an atmosphere of needing to work cohesively to obtain the objective assigned. Games like "magical shoes," "widow's web," and "ready-to-fall," are great trust games that are held within a state park or forestry area and managed by trained professionals. Most teams that participate usually walk away with a renewed sense of self and a deeper understanding of their teammates.
Offer some Zen time.
Have a break room that could use another purpose? A cafeteria that is too large for the meals it serves? Or a meeting space that isn't met in very often? Any one of these areas could be transformed into a mini Zen space for teams or individuals to go and de-stress. T.V.'s can be utilized for yoga or Tai Chi instruction or you can offer slots of times where a professional is hired to instruct a class towards the end of a work day or during lunch breaks. Research shows that deep breathing, meditation, and yoga can help reduce inflammation and risk of heart disease. Stress is a direct correlation to other health problems. You'd be surprised at how many employees would attend these types of de-stressing events. A little goes a long way and this will go a long way with your teams.
No matter the tools you use to de-stress, make it fun and relaxing for all involved. Not only does it show your team that you understand the stress and demands of their jobs, but that you care about their health and work/life balance.
PrideStaff Financial, one of the nation's leading recruiting firms, cares about the health and well-being of your work environment—and that of your work needs. Contact our financial consultants today and find out how we can help you.