Didn't Get the Job? 4 Ways to Increase Your Chances of Getting the Next One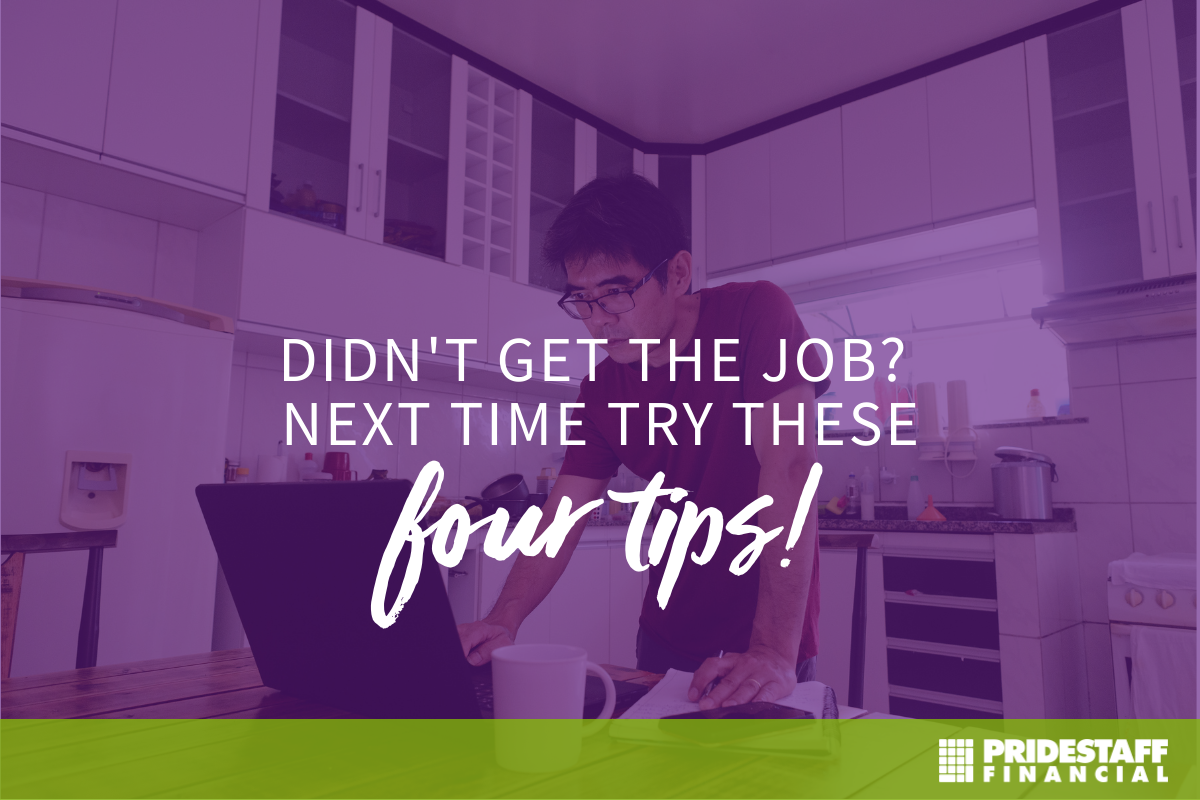 It's tough to shake off the rejection of a job interview. For some, it happens more than once; however, it's perseverance that separates you from the rest of the pack. Remember you are not the only candidate who has not gotten the job. How you handle it and finding ways to increase your chances of getting the next one will help you succeed and rise above the competition. Here's are four ways to increase your chance of getting hired next time!
1. Don't lose steam on social media:
Ensure all of your social media profiles (public ones) convey the same message about who you are and your work experience. This extends beyond LinkedIn—making sure that even your Facebook, Instagram, Google accounts, and any other social media you have are consistent with the message you want to send when you interview. Even if unintended, omissions or discrepancies can betray a lack of attention to detail or suggest you're hiding something.
2. Know the role you want right now—not down the road:
It's great to be open to different career paths, but employers typically have immediate, specific needs and want to hire people who have a clear goal of what they want to do. No matter what role or area you would like your finance or accounting career to go in, make sure that your expertise shines above your other skills for the most immediate job you are applying for—review job postings in detail. Be concise at the top of your resume and in your LinkedIn profile, and tailor your qualifications to match key job competencies and responsibilities.
4. It's ok to tap into connections and ask for help:
Maybe your last interview didn't go well. Think about "strings you pulled" or connections you didn't make last time. You're more likely to get an interview or potentially a job if someone refers you. Employee referrals are continuously rated as a top source of quality hires. If you're passionate about an organization or an opening, leveraging a connection you have on LinkedIn, or someone you met at a network meeting is fair game. Chat with your trusted business contacts and social media connections openly about companies or jobs you are interested in. A connection could help bring your application to the top of the company's inbox,  get you that next interview, or set you apart from other candidates.
5. Apply as early as possible:
You need to stay active when job searching. Don't lose that momentum you've been gaining just because you've had a set-back. The earlier you submit your application, the better your chances will be reviewed properly. Leverage popular job boards, such as Indeed and LinkedIn, to set up job alerts using keywords that match what you're looking for. Have your resume and cover letter ready to go, then personalize it based on the job description and organization.
Meet Your Career Goals
PrideStaff Financial has consistently won awards for exceptional candidate-job satisfaction. Our highly skilled staffing consultants can help you find the right job or gain the skills you need to meet your career goals. Contact us today to learn more.