How You Can Recruit Accountants Better Than Your Competition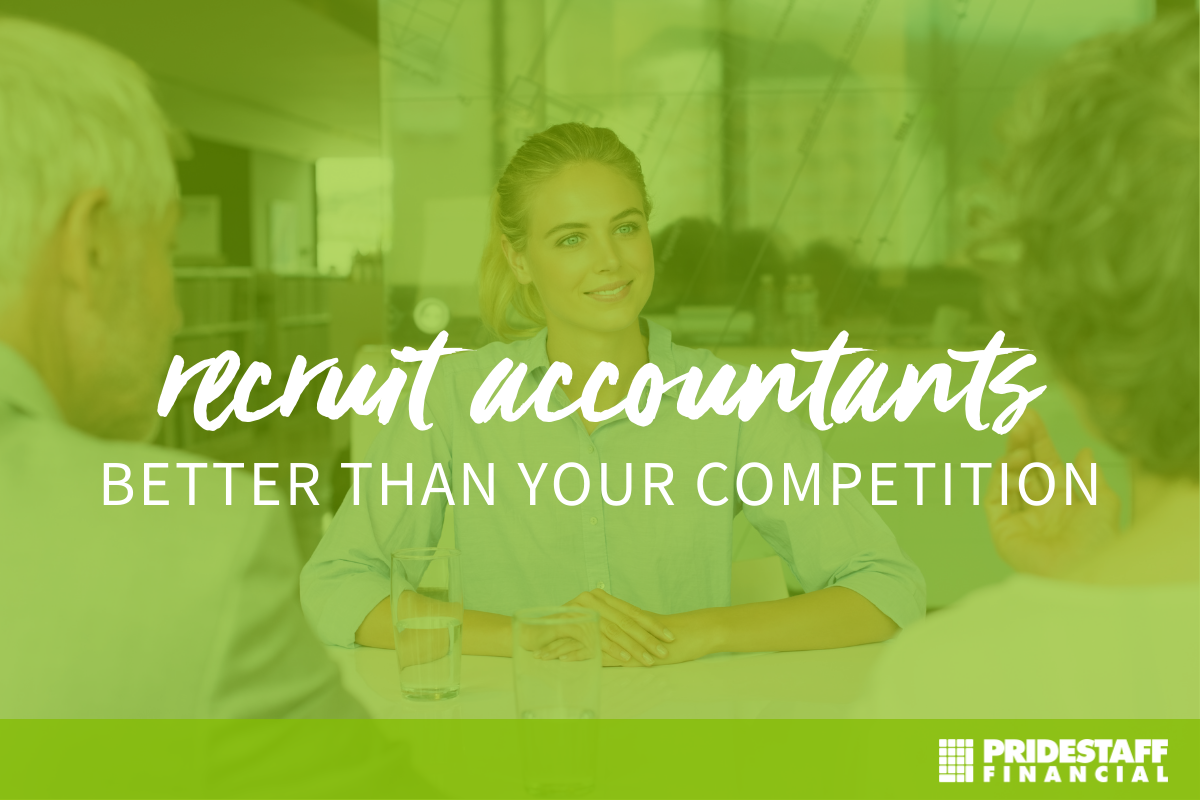 Believe it or not, recruiting is still a challenge.  Sixty-eight percent of HR professionals are experiencing difficulty in recruiting highly qualified candidates, according to a report published last year by the Society for Human Resource Management (SHRM). There are several reasons for the increased difficulty, including skills gaps and lack of experience. However, forty-nine percent (49%) of HR pros cited competition from other employers as part of the challenge.
Here are some ways to recruit accounting candidates better than your competition.
Don't poach—rise above the competition:
It starts with understanding what makes your organization unique. If your recruiting team doesn't know what sets you apart, how will they sell candidates on the value of coming to work for the company? Make a concerted effort to determine why employees stay, what they are looking for and value in a company, and even why some employees may have left. Hiring managers can use this information to make a "stay interview" question during one-on-one meetings.
Compensation and benefits do matter:
The reality is, as the job market gets more competitive, so do compensation and benefits. Organizations need to ensure their packages are internally fair and externally competitive. Do your homework and find out what other companies are offering. Candidates are looking for the right balance and want to make sure the benefits give them that work/life balance.
Employee referral program: 
Employee referrals continue to be the most cost-effective source of quality applicant flow. If the company offers a bonus for recommending candidates, make sure it's appropriate given your cost per hire. And consider adding alumni and contingent workers; they're a key piece to today's recruiting strategy.
Promote your organization:
Organizations need to build great career websites, distribute job openings on social media, and make sure websites are mobile responsive. However, that alone isn't enough. Recruiters need to start taking media requests to talk about the company brand. You need to teach employees how to use social media so they can, in turn, talk about the company brand. It's all about promotion, radio, television, social media videos, podcasts. No matter which direction works for you—get creative!
We Are Here to Help Support Your Business
PrideStaff Financial has consistently won awards for exceptional client satisfaction. Our highly skilled staffing consultants can help support your business needs during these difficult times. Contact us today to learn more.