Interview Questions You Should Be Asking Finance Candidates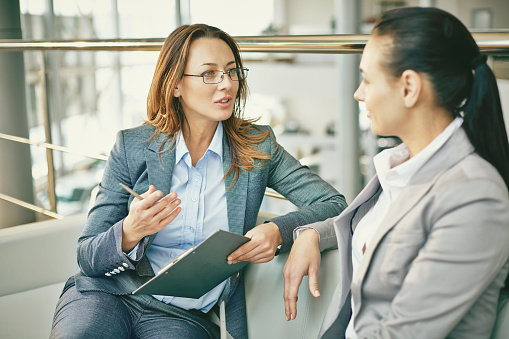 "Great vision without great people is irrelevant."- Jim Collins
For any business to succeed, it must build a company of great employees. But what does great look like? Every business has to define what's important to them, what their greatest needs are and what type of employees they want working at their company.
Once that's established, the next step is interviewing these potential candidates—the art of the interview. Below are questions every finance manager should be asking.
The driving force:
We are all motivated to act a certain way, make certain decisions or take certain paths. So, it's a crucial question to ask a job candidate. What motivates them? What motivated them to apply for this job? What motivates them to succeed in their chosen career?  It's important to find out what drives a candidate to work hard. Are money or personal finances big factors? You need to decipher their intentions. The desire to make money doesn't necessarily equal sufficient drive to succeed or real passion for the business, and that can affect your bottom line.
Other's opinions:
It's important to ask the candidate what they think past bosses or colleagues would say about them. This question gives insight into how the candidate interprets what others say, and you can follow up with their references to see if the descriptions match.
Get slightly personal:
According to the blog, Undercover Recruiter, asking a direct finance question helps give insight into your candidate's personality as it relates to this industry. A question like, "If you could only pick one stock, which one would you pick," gives you a better sense of whether the candidate is a risk-taker or do they play it safe?
Find out how prepared they are:
All candidates should do their homework before a job interview. Find out how much the candidate knows about your company by asking them, "What do you know about the industry we are in, our company and our competition?" If a candidate doesn't have solid answers for this question, you can surmise they have either applied to this job on a whim, or they don't take the job seriously. No candidate should assume they are a shoo-in for any position and should always be prepared. If they aren't prepared to answer this question, it says a lot about how they might handle the actual job position.
Looking for a Financial Recruiting Specialist?
PrideStaff Financial is a 5-Star Diamond award recruiting firm. Our staffing consultants have the expertise you need to find the right job candidates. Contact us today.