Is Your Company Missing this Crucial Step in Hiring?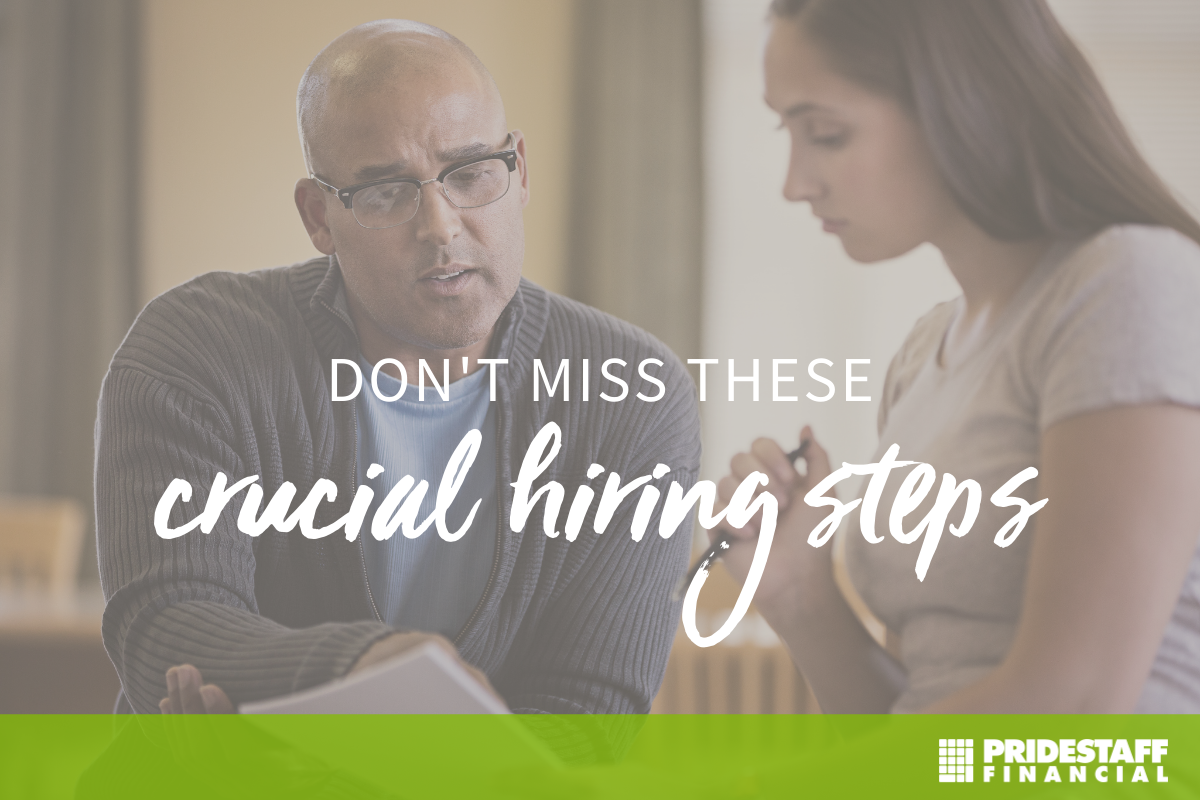 Hiring managers and business owners often want to fill open positions as quickly as possible to get business back on track. But while quick and efficient hiring is ideal, it's also important to avoid missing steps in the hiring process. By skipping steps, not only do you risk making a bad hire, but you could also overlook strong candidates. Here are steps you don't want to overlook.
1. Don't wait to review applications
Only 55 percent of new hires are reviewed within 12 hours of applying. Responding to applicants daily can help ensure strong candidates stay excited about the possibility of working for your business. If you leave applicants waiting around for a response, you risk losing qualified candidates to other job opportunities – and even your competitors.
2. Take the time to vet skills
Not all positions require skills that can easily be tested, but skills assessments are critical to ensuring you don't make a bad hire for some roles.
3. Take the time to build up your brand
Creating a positive company brand is a crucial recruitment tool, and your careers site is key to achieving this—first impressions matter. Candidates arriving on your careers page should be able to expect a site that provides essential information about what it's like to work for your company. But the reality is often different. Your careers site should be easy to navigate and include topics like core values, vision and culture, all current vacancies, and what it's like to work for your company (complete with employee stories, videos, and blog posts.)
4. One-click to apply
A lengthy application process will likely increase the number of candidate drop-offs. Time-consuming application forms risk the loss of up to 90% of the qualified candidates exploring your open jobs. While it may seem like a stretch for your business, remember that the top 10% of talent is only on the market for ten days. Support your hiring process with HR technology to attract candidates and offer them the opportunity to apply using their LinkedIn or Indeed profile via a 'one-click apply' option.
5. Provide feedback after interviews
You may not realize it, but feedback to candidates is important—and vital to your business! Providing feedback promotes a better employer brand. Candidates take to social media to vocalize their frustration with a flawed hiring process. Consistently poor reviews will deter future talent from applying to your jobs. Plus, it helps build relationships with 'close match' candidates who can be transferred into your talent pool through your applicant tracking system and contacted for suitable future job openings.
Take Care of Your Hiring Needs with PrideStaff Financial
PrideStaff Financial has consistently won awards for exceptional client satisfaction. Our highly skilled staffing consultants will support your business needs and find you the right candidates for your company. Contact us today to learn more.