Your Transferable Skills: How to Identify & Leverage Skills in Your Next Interview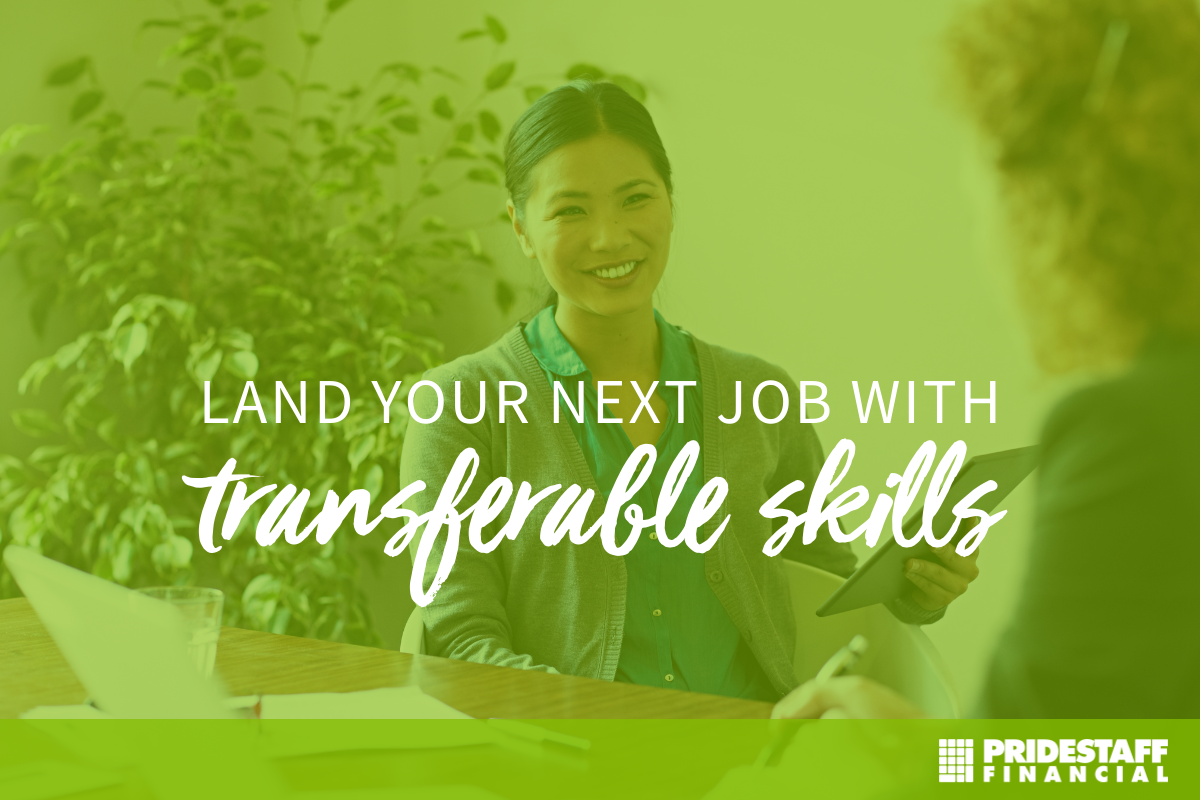 We have discussed transferable skills on your resume in the past, but how do you speak to those skills in an interview? This post will help you define and explain those skills for the role you're applying for in your next interview.
Transferable skills
We've talked about it before, but let's go through what exactly transferable skills are. They are skills that translate from one job into another, regardless of the industry or type of environment. Especially when you want to shift from one job title, department, or field to another, knowing how to market yourself for a new position by focusing on your transferable skills! Such skills can include problem-solving, written and verbal communication, management or leadership experience, analytical reasoning, critical thinking, and adaptability, to name a few. Make sure you know which skills to leverage on your next job interview.
Look for ways to plug in your skills
When you're answering interview questions, look for places where you can show your potential employer not only the things you've done that are most obviously matched to the job opening, but this is also a place to weave in those things you've done in the past that emphasize the same types of skills.
This is a good time to tell a story
Make sure you also have example stories of when you demonstrated your transferable skills and qualities to 'prove' your experiences. Just because you say, you can doesn't mean much – showing how and when you did in the past is much more persuasive and impressive.  
An example for you
Here's a great example of a question you might be asked, where your transferable skills can come into play: "What skills could you bring to this role?" But just answering the question is not enough. Show them that you have done your research and can be the cultural or team contributor they are looking for. For instance, you could answer by saying something like, "I understand that this role requires me to provide…." followed by, "In my previous role, my analytical reasoning skills were key to…" Paint a picture so that the potential employer doesn't have to do a lot of work to figure out exactly what you are saying. 
Start Your Job Search with PrideStaff Financial
PrideStaff Financial has consistently won awards for exceptional candidate-job satisfaction. Our highly skilled staffing consultants can help find you the right job and training for your career goals. Contact us today to learn more.