Job Interviews: Four Questions Financial Analysts Need to Ask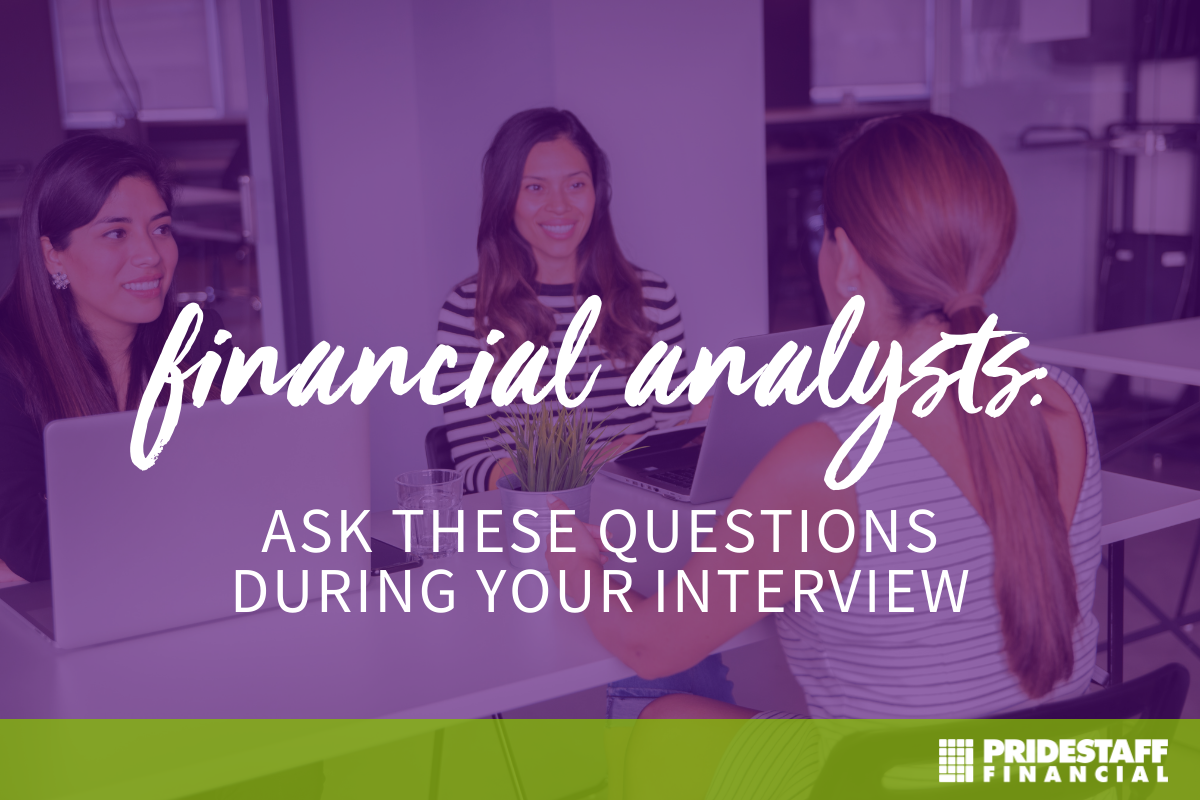 Financial analysts play a vital role in the functioning of any company. They gather data and look closely at historical financial data. They also look at ratios and metrics like gross margin, net margin, fixed vs. variable costs, year-over-year (YoY) growth rates, return on equity (ROE), return on assets (ROA), debt/equity ratio, earnings per share (EPS), and more.
A financial analyst looks for trends and weighs how the company will perform against competitors in the upcoming year. Here are essential questions to ask in an interview to gauge if a company is the right fit for you.
What processes do you use to create financial analysis reports?
Turn the tables on the interviewer; however, make sure you know the best processes and software out there so when you get an answer, you know exactly the correct steps to take and that you are familiar with them. For example, creating a financial analysis takes more than putting a graph together. A company should have a structure of the financial statements, have economic characteristics of the industry in which the firm operates, and strategies they pursue to differentiate itself from competitors.
Which profitability model do you consider best for forecasting projects?
Prepare ahead of time for this common question. If the interviewer doesn't ask you this question, then you should ask it. Does a company use just one or two methods, or do they expect their analysts to do deep dives? For example, does a company just use historical models, or do they also use trend, financial, and analytical models for forecasting? The answer(s) may vary depending on the company and its financial results over the past few years. This gives you a good insight into how well a company has worked in recent years or where they see themselves going in years to come.
What does a collaborative working relationship look like to you?
First, ask yourself this question. How would you answer? What does a collaborative and creative working relationship look like to you? Then ask the hiring manager. Compare the answers to see if you are on the same page with what you both want.
How are you supporting the virtual components of this role?
It's imperative to find out how the company plans on supporting you if you are required to work from home. What systems, security, and other IT will they set up to make your job easier if working remotely. Will you have access to financial reports and revenues from home? How will they make sure information and data is secure while working remotely?
Take the next step in your career
PrideStaff Financial has consistently won awards for exceptional candidate-job satisfaction. Our highly skilled staffing consultants can help find you the right job or guide you to the perfect career. Contact us today to learn more.