5 Ways to Improve Your Career as an Accountant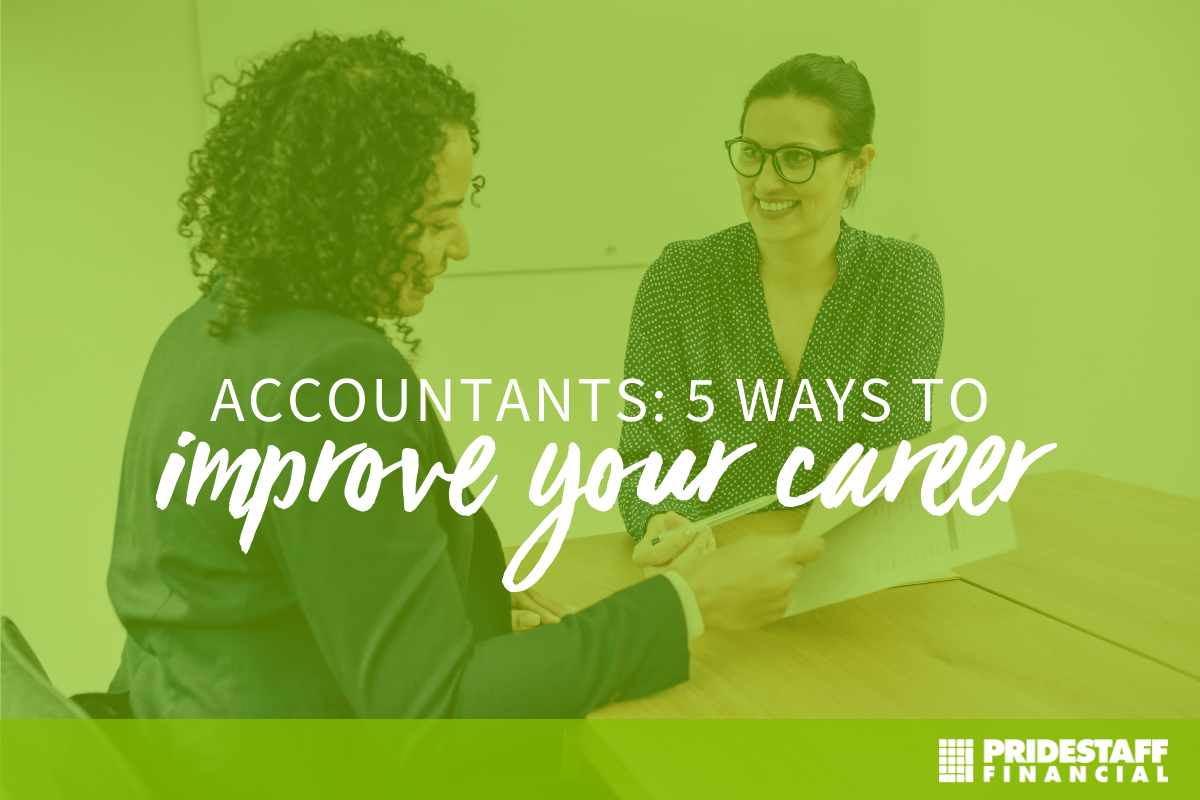 Accounting has always been a popular career option. There are many reasons for this, but the most appealing one is that you can be sure your skills will always be in demand. As an accountant, you can look forward to job security, an increasing number of employment opportunities, and an attractive salary as well. The BLS statistics point out that in 2018, the median wage for all workers was $37,690. However, that does vary upward depending on the type of career path you choose. Let's take a look at five ways to improve your accounting career.
1. Get credentialed
Gaining a CPA credential can give your accounting career a head-start or a much-needed boost. This qualification is widely recognized, and it will provide you with a clear advantage of whether you decide to work in public accounting or the finance industry of a large corporation. CPAs are highly coveted for one particular reason; gaining the credential is an arduous process. To become a CPA, you must have: education, pass the exam, and have or gain experience. Going through this process tells your employer or potential employer that you are very serious about your accounting career and dedicated to putting in the hard work. Is getting a CPA license worth your time, effort, and money? That's ultimately up to you, but the chances are high that it is!
2. Network as much as you can
Don't scoff! Networking is key to improving your accounting career. An extensive network of contacts can be a great help. You can turn to them for advice, ideas, or guidance on business-related issues. Of course, strengthening your network will require you to devote some time and effort to your contacts. Perhaps the most important advantage of a vast network is that it puts you in a better position for that next job or advancement. A survey in Journal for Accountancy found that networking is the primary route to finding a job. If you have an extensive network of contacts, you will likely have an advantage when you want to move to your next company or improve your career where you are.
3. Don't ignore AI
AI (artificial intelligence) is changing the way most companies do accounting. According to a recent survey conducted by MIT-Boston Consulting Group, nearly 85% of people believe that AI leads to a competitive advantage, and 79% believe that technology increases the company's productivity. AI is being used by many accounting firms where it analyzes a large volume of data at high speed, which would not be easy for humans. Any accountant who can use, navigate, talk to, and handle AI systems will have many opportunities to improve their accounting career.
4. Free-range accounting
Don't just learn one aspect of the accounting industry. Accountants work in a wide range of areas related to finance. You could be involved in traditional bookkeeping, preparation of financial statements, financial reporting, internal auditing, or compliance. Regardless of the accounting area you currently work in, don't get bogged down in any one type of activity! You must try and gain experience in an array of areas, especially during your first working years.
5. Soft Skills are vital
Your technical (resume-worthy skills) are not enough to improve your accounting career. You may know taxation laws, spreadsheets, and financial planning, but do you know how to inspire others? Can you effectively communicate goals, action plans, and ideas? Can you analyze issues and solve problems as a team…or team leader! Do you see yourself as an innovator or change-maker? These are the soft skills that are a must if you want to improve your career.
Improve Your Career with PrideStaff Financial
PrideStaff Financial has consistently won awards for exceptional candidate-job satisfaction. Our highly skilled staffing consultants can help you find the right job or gain the skills you need to meet your career goals. Contact us today to learn more.