Three Qualities to Look for in a Payroll Specialist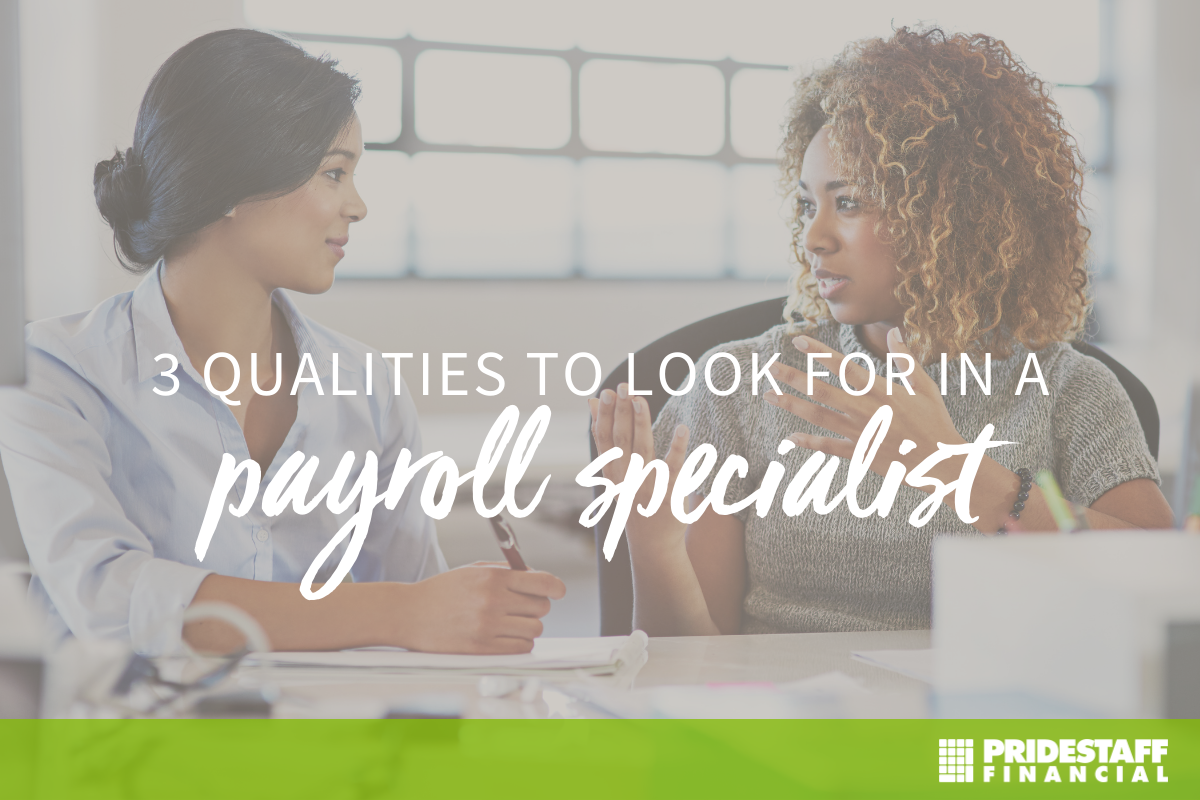 Believe it or not, the payroll specialist plays a vital and integral role in your company. The payroll professionals in modern global payroll teams worldwide are often seen as "background" employees; it can be a thankless job, but it's an essential role that your company wouldn't function properly without. Here are three qualities to look for in a payroll specialist.
1. Software experience is a must
The foundation and platforms for which a payroll specialist works from can be complex. You need to look for candidates with direct experience in your company's particular software rather than those who might need in-depth training to get up to speed. However, hiring in this field is highly competitive, so it pays to consider candidates who haven't worked with your company's particular platform but show an aptitude for learning new software. Candidates that are eager to learn and already know how to navigate software platforms will be a great fit.
2. Certification is necessary
Candidates must have either a Fundamental Payroll Certification (FPC) or a Certified Payroll Professional (CPP). The FPC is for entry-level staff. FPC holders are ideal candidates for payroll clerks or entry-level/mid-level positions. If you are looking for managerial positions and work with more complex payroll functions, you want candidates with a CPP. This advanced certification requires previous experience in the field and in-depth knowledge of core concepts such as employment taxes, employee benefits, and the Fair Labor Standards Act (FLSA). CPP holders have also demonstrated knowledge of paycheck calculations, payroll systems, and payroll administration.
3. Compliance standards are more important than ever
The regulatory landscape surrounding payroll and benefits can be hard to navigate. Besides FLSA, there's the Federal Insurance Contributions Act (FICA), Federal Unemployment Tax Act (FUTA), Affordable Care Act (ACA), data protection rules, and a host of state and city regulations to consider. While payroll software can help your specialists stay compliant, they're not mistaken proof. The best protection is to make sure the candidate(s) you hire understand the rules and know how to put them into practice. Make sure they are up-to-date on the most recent legislation.
Find the Best Payroll Specialist for Your Company
PrideStaff Financial has consistently won awards for exceptional client satisfaction. Our highly skilled staffing consultants can help you find the best payroll specialist for your company. Contact us today to learn more.