What Accounting Career Path is Right for Me?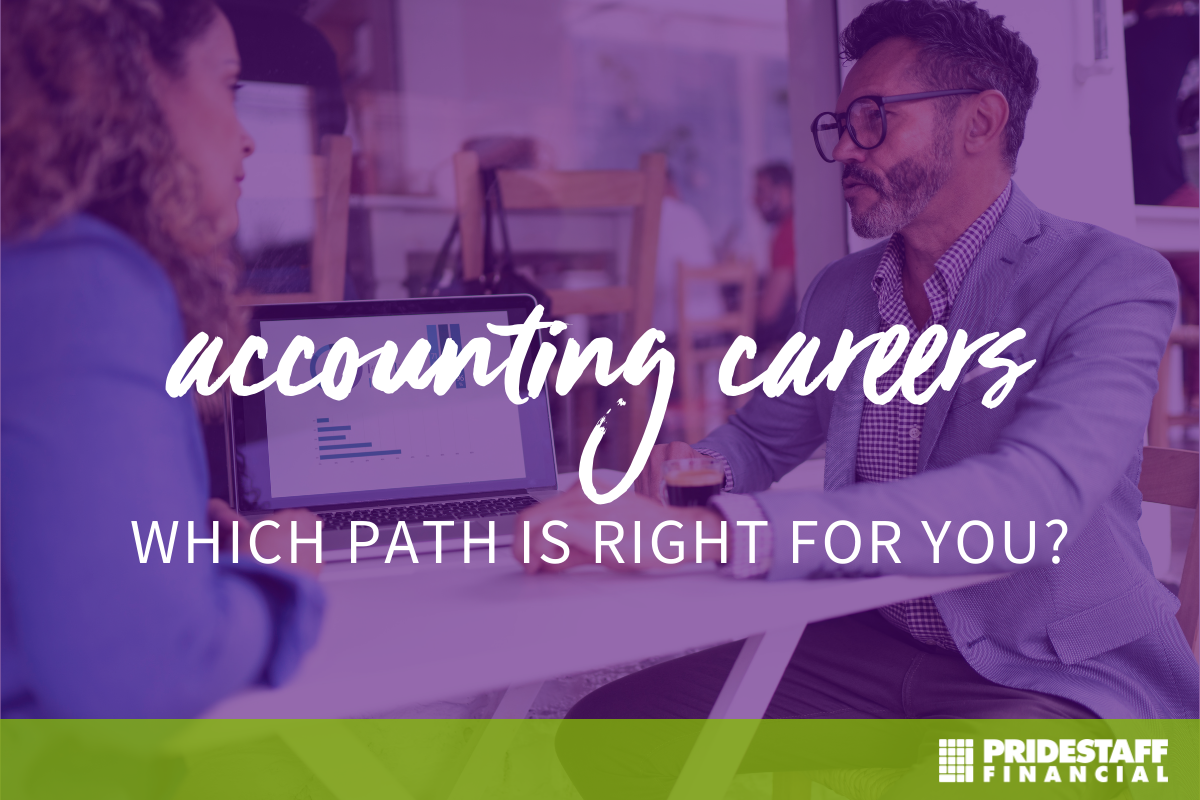 The accounting career path is not as straight forward as you may think. There are so many opportunities and unique paths to take as a new year begins. What does your path look like? What do you most want out of your accounting career? Then, take a look at these great accounting career paths and decide which one is right for you!
The Tax Accountant
As the pandemic rages on, many companies have seen an increase in the need for a tax accountant. With all the new tax codes, loopholes, write-offs for businesses, it is more important than ever for tax accountants to keep up-to-date to help their clients the best they can. The motto these days is "automate but communicate." Client interaction is vital and a necessary part of the job; it can be a demanding one with long hours, but it pays well (on average $60,000+), offers terrific training opportunities and growth and can feel very rewarding when you help a client save money or find liabilities they didn't see before.
Forensic Accountant
If you want to be a bit more creative and imaginative, then forensic accounting might be for you! Forensic accountants aide law enforcement, businesses, and individuals with complex or criminal financial matters by means of evaluating financial records. It's a specialized practice area of accounting that deals heavily with anticipated disputes or litigation. Forensic accounting encompasses both litigation support and investigative accounting. Salaries range anywhere from $65,000-72,000, and you can spread your wings as far as who you work for or with, including government agencies, banks, police, insurance companies, and many other entities. You must have a desire for investigation and research, strong communication skills, and attention to detail.
Managerial Accounting
Do you want to help a business or firm save money or cut costs without cutting staff? Then this might be your career path. This path manages financial records for a business's internal use. You must provide detailed information and are seen as a valued strategic partner of the company. The job involves budgeting, performance evaluation, and assessment of operational expenses. There is room for growth (think CFO), and pay starts around $68,000.
Accounting Information Systems Auditor
Since AI is growing ever faster in accounting and finance, this could be a great career to explore. This job uses computer programming and accounting knowledge to manage software for accountants and other financial professionals. It's the responsibility of this position that oversees operations and the security of all AIS tools. This may also lead you down the path of developing new accounting systems for a corporation. This is a higher-paying job, with a starting salary of $75,000-77,000.
Find Your Next Opportunity
PrideStaff Financial has consistently won awards for exceptional candidate-job satisfaction. Our highly skilled staffing consultants can help find you the right job or guide you to the perfect career. Contact us today to learn more.