Managing Through Uncertain Times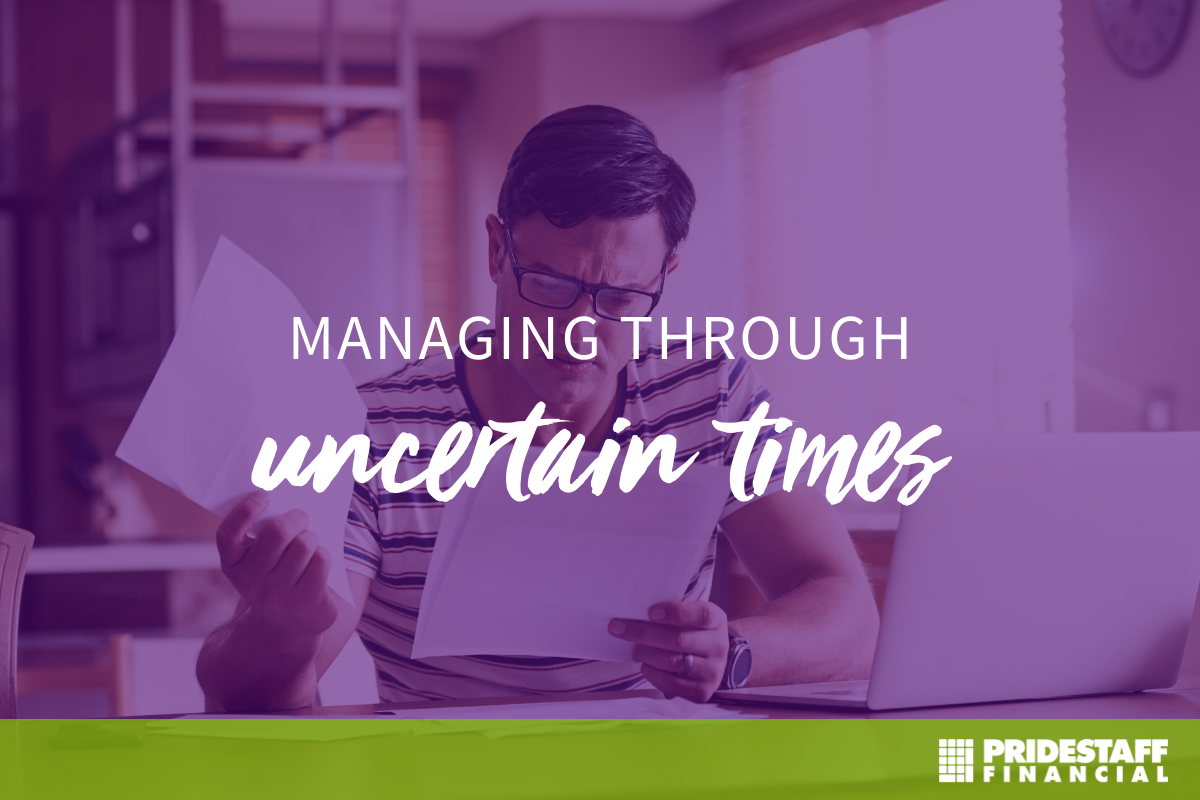 It's hard to believe that it's already been four months since most of the country shut down. While it's great that business is slowly getting back to some type of normalcy (with safety measures in place), we already see an uptick in hot spot states, and an expected spike in the fall. Here's how you can manage through these uncertain times.
Preparedness is key:
The key to managing your business and employees safely through these uncertain times is to continue testing and taking precautions. Many companies these days are not lackadaisical about the pandemic. The best thing you can do to stay ahead of things is to ask employees to get tested upon returning to work, to self-report any travel to hotspot areas, continue mandatory temperature checks upon office entry, and ask that all employees wear masks when in areas of the building that they can't social distance.
Also, where possible, ask clients their comfort level with face-to-face meetings and offer virtual meetings as often as you can. Stay in contact with clients and provide as many updates as you can, so they feel in the loop with how you are staying up-to-date and prepared for what may lie ahead.
It's ok to ask for help and to offer it!
One of the most important things you can do is to support managers and employees during these difficult times. To keep everyone safe, try offering remote work for those employees that don't need to be "on site." Offer on-site or virtual counseling services (covered through work) to help those employees struggling with the pandemic and "pandemic fatigue." Update websites and social media often with any policy changes or updates that are vital to the success of the business and the safety of all staff. If your business is located in a hotspot state, make sure all employees know what to do; don't have employees report back to early, and if need be, hire a crisis consultant to help you navigate through these uncertain times.
Positivity about the future:
It's essential to prepare for the future of another spike. With most health professionals confirming a spike in late fall, get your business affairs in order now. Make sure you have contingency plans for the fall. Contact clients to communicate early about how things may operate come November 2020. With the changing atmosphere across the globe, many new apps have been developed to help businesses continue to run at their most optimal level. Do your research to see which apps might help you and your staff, and your clients, going into the fall. Set up IT and backup systems for an influx of staff working from home. Cut costs now where you can, so that you can maintain operations during another spike.
However, it's also important to maintain a positive outlook (it will help both you and staff). If you have to lay-off staff, communicate your desire to bring them back on as soon as you are able (where permitted). Let everyone know your confidence in your teams getting through this difficult time and be prepared to offer support wherever you can for those who need it. That includes yourself! Even managers and CEO's can suffer from "pandemic fatigue" and stress. Talk to someone, get outside help for managing the business if need be, check in with your loved ones, exercise, wash your hands often, and keep a positive outlook. You need to take care of yourself too!
PrideStaff Financial has consistently won awards for exceptional client satisfaction. Our highly skilled staffing consultants can help support your business needs during these difficult times. Contact us today to learn more.