Non-CPA Career Paths to Consider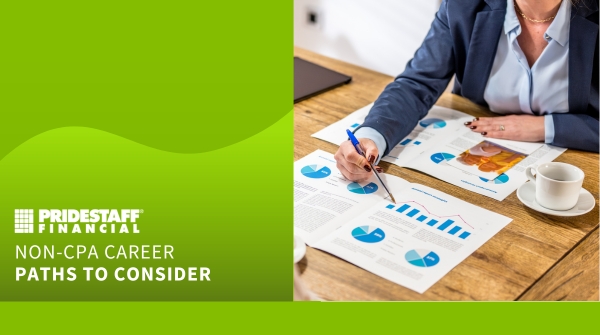 Are you interested in an accounting career but don't want to become a CPA? You are in luck—if you have a love for the accounting industry.
Here are some non-CPA career options for you:
Marketing:
Believe it or not, accounting and finance firms have marketing departments. Roles vary but often include blog writing, helping with website design and layout, radio ad writing, internal communications, newsletters, outbound communications, and graphic design. If you want to be involved with the accounting industry but don't want to be in the accounting field, this could be a perfect alternative for you.
Forensic accountant:
A forensic accountant is almost like a specialized detective—fun, right? They're responsible for investigating financial crimes and often work with law enforcement to uncover cases of fraud, embezzlement, and money laundering. In this job, being an analytical thinker is nearly as important as being a good accountant, as some businesses might attempt to hide their financial misdeeds.
Environmental accountant:
If you have a love of sustainability and a desire to help businesses become more environmentally friendly, this will be useful if you're an environmental accountant. Environmental accountants work with businesses to help them measure and reduce their carbon footprints. They also advise businesses on how to invest in renewable energy and other sustainable initiatives.
Healthcare financial consultant:
You don't need to be a caregiver or a CPA to have a fulfilling career in healthcare. Healthcare finance professionals are responsible for managing the finances of healthcare organizations like hospitals and clinics. Their work can include everything from developing budgets to negotiating contracts with insurance companies.
Business analyst:
A business analyst is responsible for analyzing an organization's financial data and making recommendations for how the business can improve its operations. Business analysts often work in consulting, where they provide advice to clients on a variety of topics. This career path can also be found within finance and accounting firms.
Searching for your next role?
PrideStaff Financial has consistently won awards for exceptional candidate job satisfaction. Our highly skilled staffing consultants can help guide you to the right career. Contact us today to learn more.