PrideStaff Financial Expands into Reno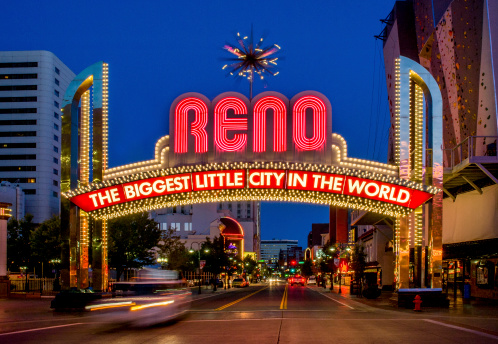 Looking for accounting and finance specialists or jobs in Reno?
PrideStaff Financial is pleased to announce the opening of our new staffing and employment agency serving the Reno, Sparks and surrounding areas in Nevada. Managed from the organization's home office by PrideStaff Financial Vice President Ryan Williams, the Reno office specializes in accounting and financial staffing, offering services for area employers seeking accounting and financial specialists.
Williams is thrilled to be directly involved in serving the needs of clients and talent in the Reno market. With the unemployment rate for accounting and finance professionals tracking well below the national rate, he understands how challenging it is to find good people with specialized backgrounds. Williams and his team leverage their extensive professional network and national recruiting resources to efficiently connect the right professionals with roles in which they can make a real impact.
The Reno recruiting team forges individual relationships with candidates (both actively searching and gainfully employed) to learn what matters most to them. Acting as a career consultant, PrideStaff Financial recruiters present opportunities for professionals to earn higher compensation, improve their work/life balance or move up the ladder more quickly.
In Williams' words: "PrideStaff Financial's services benefit all parties in the employment equation. By living out our mission statement, 'Consistently provide client experiences focused on what they value most,' my team and I look forward to helping employers and talent thrive in an extremely competitive accounting and finance talent market."
As a national staffing services organization, PrideStaff Financial provides outstanding service and results by removing the guesswork from staffing. PrideStaff Financial was developed to meet the specific staffing needs and challenges associated with accounting and finance, from accounts payable and receivable staffing to executive recruiting.
Work With Reno's Top Accounting and Finance Recruitment Company: