Proving Your Value When Not Face to Face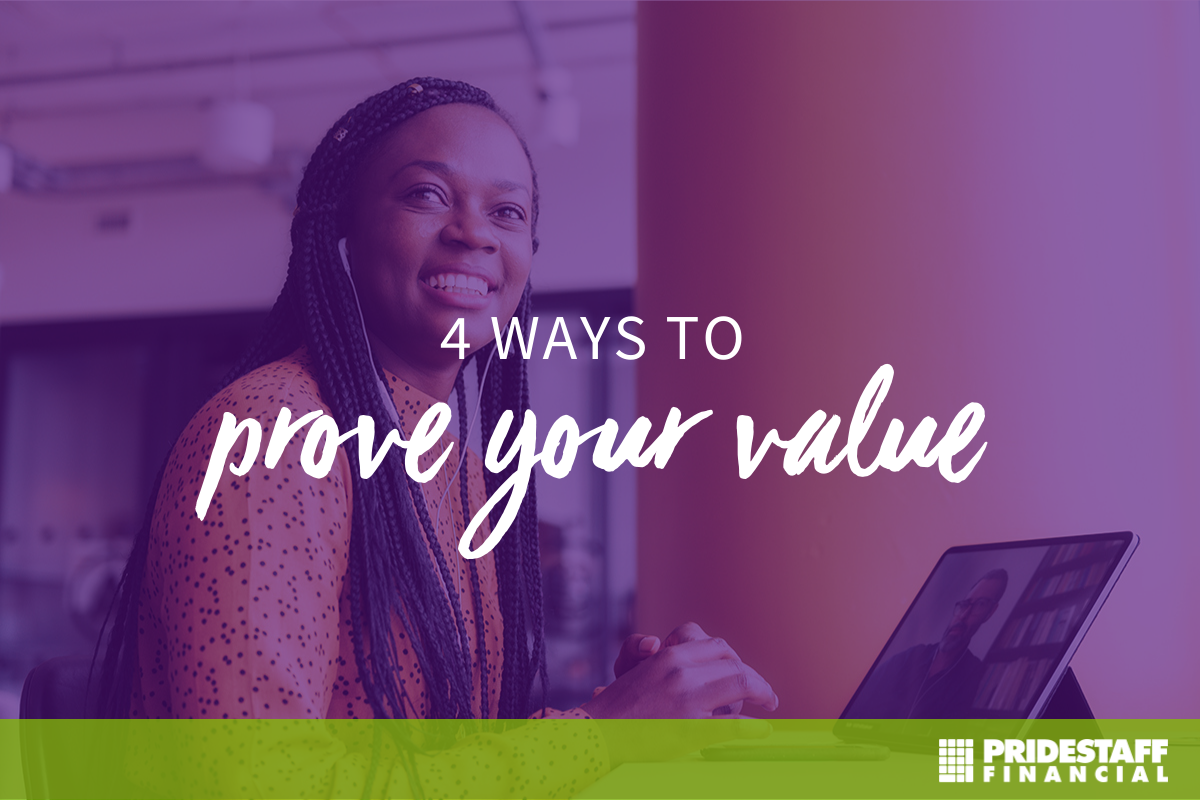 You've heard the saying, "Out of sight, out of mind." Well, when you can't be visible to the boss or the boss's boss regularly, it's easy to get side-lined or passed over. If you want to keep your career on the upward trajectory, even when you can't always be face to face with the higher-ups, then follow some simple steps that can help!
Show a willingness to keep learning:
One way to show how serious you are is to invest time outside of the office in learning skills that will help you grow and contribute to the company (and is a sure-fire way to keep you top of mind with the higher-ups). This could mean taking courses that support the work you are doing or reading texts in the areas you want to master. For example, ask your boss (and boss's boss) if they can recommend any books in the areas of interest you are looking to educate yourself on. Another way to show commitment, and not be "forgotten", is to tell your boss that you're interested in taking on special projects, ones that will both help the company reach its goals and provide you with an opportunity to stretch yourself.
Follow-through:
Once you commit to something, commit to doing it well—see it all the way through. When opportunities arise, managers and CEO's are looking for someone with a good track record of getting the job done and bringing in positive results. This means your name needs to be associated with good work. Those who can take on small projects and hit a home run are more likely to be asked to take on bigger projects later (and be "seen").
Clients are an extension of the business:
Hit a home run with clients! When it comes to getting your name passed around the office (in a positive light), not only should you be committing to the work you do and following through, but if clients are happy with you, you can bet the bosses will hear about it. Go above and beyond in the work you do for clients. Check-in with them (especially during this difficult time in our economy and health); look for loopholes; be up-to-date on the latest in accounting news that may affect clients. The more you are there for clients (and keep them coming back to the company), the better chances you have of showing dedication to the company and getting noticed—even when you aren't right in front of them.
Communicate your interests:
Good communication is about being thoughtful during your interactions with others. Whether you are giving a presentation, working on a group project, or having a difficult conversation with your boss, it's important to know your audience and prepare how you will communicate with them in advance. Every person and situation will ask something different of you, so be adaptable and know how to adjust. You may want to approach your boss with curiosity in some scenarios, but in others, approach them with data to support your point. It's always a good idea, however, to follow up with others and make sure you clearly understand their expectations. And, to clearly state yours and the goals you have with the company.
Grow Your Career with PrideStaff Financial
PrideStaff Financial has consistently won awards for exceptional Talent satisfaction. Our highly skilled staffing consultants can guide you in growing your career or help you transition to a new one. Contact us today to learn more.