3 Tips for Remote Onboarding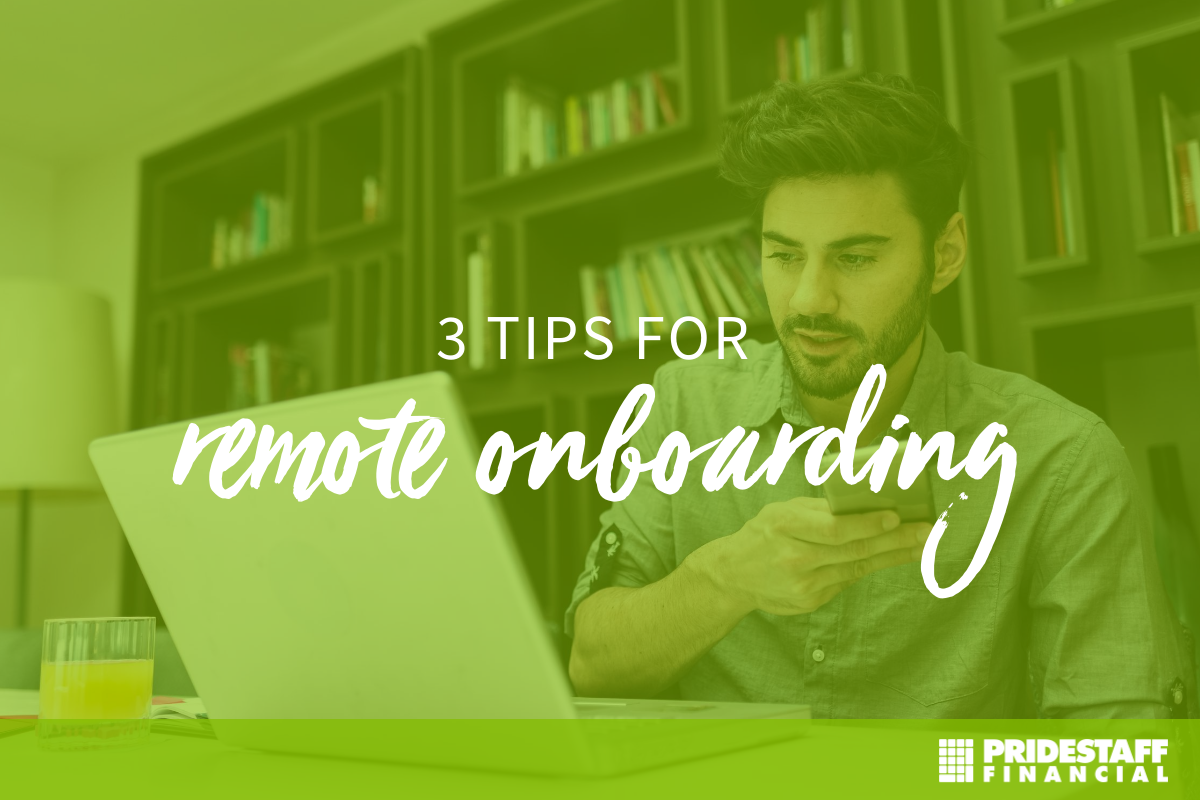 Hiring is complicated enough without the added stress of most staff working remotely due to a pandemic. With many offices working from home, managers face the difficult task of remotely onboarding new employees. Here are some tips that may help.
1. Start before the start date.
Employers should be deliberate and intentional about creating an inclusive and engaging experience for each new hire, even before they officially join your business. Go the extra mile to make new hires feel as though they are already part of your organization, especially when you are hiring remotely. Consider sending them a book about the work culture or guidelines to help them navigate. You could also consider sending them a gift bag of company merchandise and make sure you are available to them ahead of their start date to answer any questions they may have.
2. Make them feel they are at the office as much as possible.
Each time you meet with the new employee(s), use a bland or soft backdrop and dress professionally (casual smart attire). Make sure all your chats are via video so they can get to know you and the company. Be sure you are giving the new hire all your attention, and don't check email in the middle of onboarding as it might be distracting and could make the new hire not feel as important. Some hiring professionals suggest making it imperative to create the same experience as if you're in the office every day. For example, schedule a Zoom lunch, make sure the new hire is introduced to everyone on the team, and participate in virtual happy hours.
3. Help them get to know the company culture as best you can.
Company culture is a key ingredient for increasing employee engagement and retention. However, it can be difficult for new hires to get a true sense of your organization's culture when they are working strictly in a remote environment. Think of unique ways to virtually demonstrate your company culture and include your new hires in the process. Whether this means virtual lunches, team competitions, online mentorships, or online games, include your new employees in events that represent your company culture and get your team interacting.
Enhance Your Onboarding Process with PrideStaff Financial
PrideStaff Financial has consistently won awards for exceptional client satisfaction. Our highly skilled staffing consultants can help support your business needs during these difficult times. Contact us today to learn more.