Expanding Your Job Search Could Expand Your Bank Account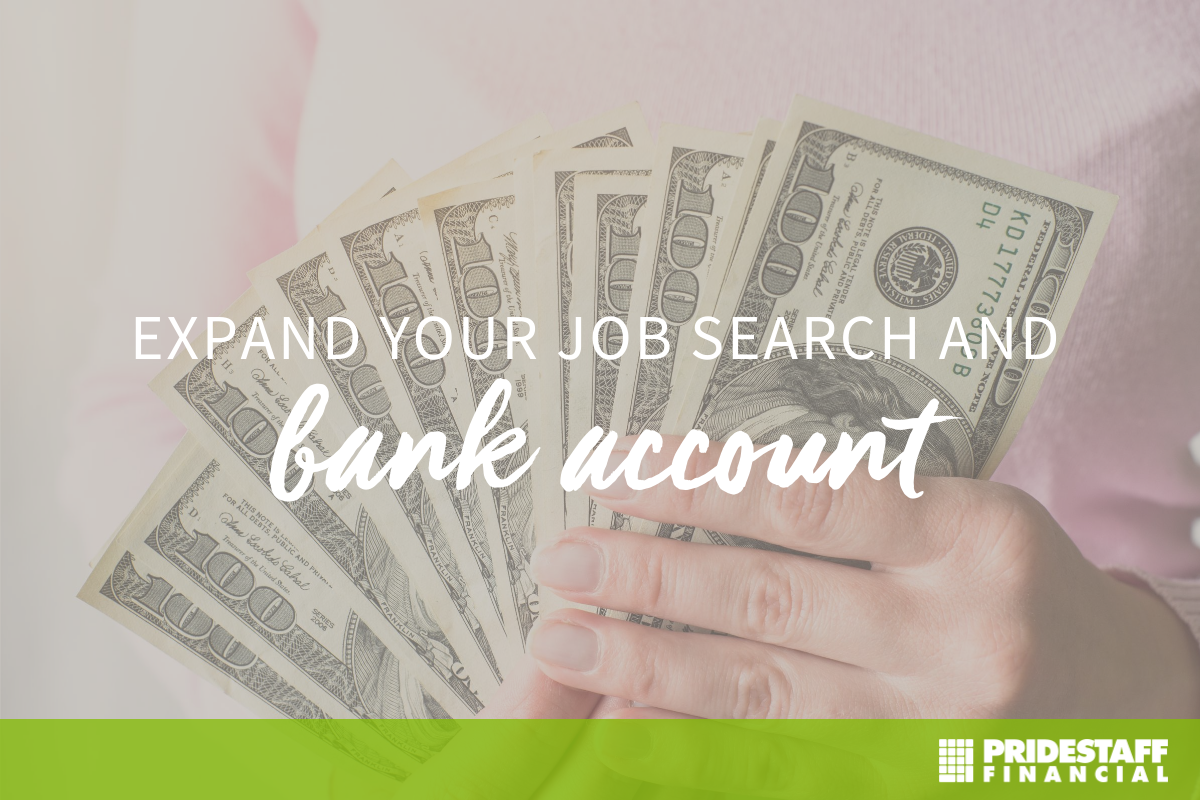 A job search is not always about looking in the place that you live. Sometimes you need to expand how you see a job search, including geography, specialization, and industry. Doing this can elevate you financially as well as emotionally. Here are some tips.
Don't rush:
First things first—don't settle. When looking for a job, don't hit the panic button after just a few weeks. The average job search and hiring process can take up to 23 days or more. Try to have a plan in place for "the meantime." Get a sense of what is most important to you, i.e., happiness, income, perks, distance, work culture. Then make sure to keep these in mind when you are searching for a job. Sometimes the quickest way to expand your search and your bank account are by knowing exactly what you are searching for.
Geography may be a windfall:
If you are not tied down to where you currently live (or have obligations to keep you in your current location), it might be wise to look outside your geographical location. Many cities offer great job opportunities, some more than others—and financially, it could suit you better. Do your homework and look at cost living, the area itself, where you ideally could picture yourself living, commute, company mission and values, climate. Make a list of what is most important to you and then search in your top three locations. This widens your search and gives you more choices if there is more than one company interested in you.
Know your specialization:
The accounting and financial sector has many specializations: forensic, environmental, personal finance, sports accounting, tax accounting, healthcare accounting and consulting auditing, and management accounting. Determine what specialty tickles your fancy, and then tailor your search to that area. Doing this could increase your income exponentially.
Know your industry:
Some industries emerging as top trends for 2020 include automation, data analytics, blockchain technologies (this is an emerging industry), and cloud accounting. These sectors are a big deal right now. Know the industry and skill sets you have that can meet this demand. These industries within companies are financially very stable and good career moves.
Expand Your Career with PrideStaff Financial
PrideStaff Financial has consistently won awards for exceptional Talent satisfaction. Our highly skilled staffing consultants can guide you in transitioning to a new career or expanding your geographical options. Contact us today to learn more.