Should You Job Search While Employed?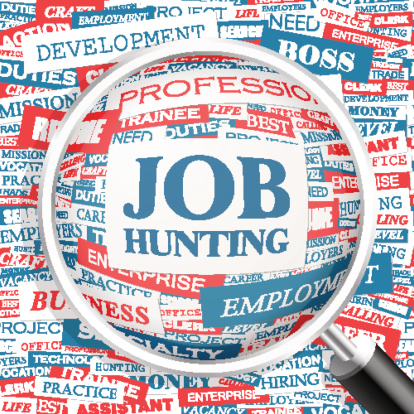 The simple answer—yes. Even when people are very happy in their jobs, it doesn't necessarily mean pumping the brakes altogether on job searching. It also doesn't mean quitting a perfectly good job you like. But, continuing to job search, even when you're content, will prevent you from losing sight of your future career goals. It will also allow you to take your time to find the right fit if you know the time has come to leave your current position. PrideStaff Financial offers some reasons why you should job search proactively rather than reactively.
Peek through the looking glass.
Employers are continuously searching for the best of the best. Even if you are not actively looking for a job at the moment, it's a good idea to see what's out there and what employers are currently looking for in candidates of your caliber. You want to be confident your skills and experience still meet current qualifications. As the financial industry continues to evolve, make sure you're adapting to market changes to maintain a competitive edge. Examine job postings and then create a list of strengths and weaknesses according to your research. This gives you a good comparison between what you have to offer and what employers currently want. If you find your skills are lacking and not meeting or exceeding expectations of job postings, then this is a perfect opportunity to get involved in professional development and extra trainings to hone your skills.
Avoid desperate times.
It's not always avoidable to reactively look for work. Things happen—it's part of life. But, if you can casually or delicately look for a job while you're still working, it not only takes the pressure off having to find something in a hurry, it allows you to be picky. If you are unemployed, the stress of looking for a job may push you to the point of accepting a position you wouldn't normally take. Either it's reiterating skills you already have down pat, or you will walk into a situation where you'll be unhappy out of the gate because it's not where you want to be. Looking for a new job while in a steady position affords you time and patience, and that is something of which there is never enough.
It helps give you the 411 on what's out there.
Looking for a new job while currently employed gives you a leg up on candidates who are not. You are afforded the ability to stay connected to the industry in a very active role. Because you are already working in the industry, you may be communicating with suppliers, vendors, clients, perhaps even competitors all the time. There will be more networking opportunities and social events through your current job that allow you to stay connected to those of interest to you. This gives you a chance to get a feel for what the industry is offering and who may be looking for candidates.
No matter what the reason is for your desire to job search, you must remember to job search on your own time (not during work hours), be respectful of your current employer, and always make sure you are meeting your job responsibilities first.
PrideStaff Financial is one of the nation's leading recruiting firms. We can guide you in your career goal setting and help you stay connected to the industry. Contact our financial consultants today.