The Dreaded Gray Area After an Interview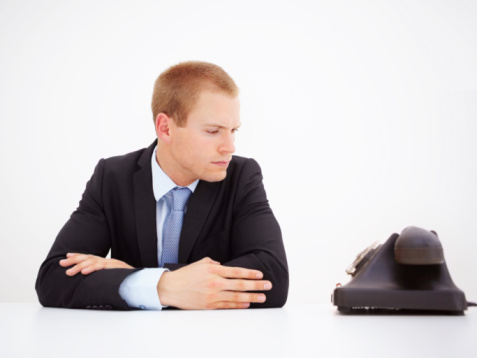 Interviewing is not easy; it takes patience, perseverance and knowing when to follow up. If it's been a significant amount of time since your interview, and you haven't heard from the potential employer, you're probably anxious. If other offers are on the table, what do you do? Here are some tips on reaching out to the interviewer.
Before you even leave the interview.
Ask the interviewer what will happen next—what you should expect? If they inform you there will be second interviews within a week and it's day ten, a quick email to follow up is acceptable. If they state a decision will be made within a week or so, and it's past the deadline, then a phone call is preferred. Whichever form of contact you choose, keep it short, sweet and to the point.
At the end of the interview.
There are steps you can take to ensure you will be followed up with before you exit the interview! Ask the interviewer if it would be ok to connect via LinkedIn. LinkedIn is a professional space for people to grow their networks and learn about their respective industries. However, you don't want the interviewer wondering what your motives are, or leave them with the notion your request to connect is to bother them constantly about the job. Instead, create a logical reason for connecting, and then ask if they would be ok with it. Once you're in, you can build a long-term professional relationship with them, whether you end up landing the job or not.
The subtle way to check in.
Checking in periodically after an interview does not mean calling the interviewer every other week to ask about the position, thereby harassing them. It's about offering something of value. In doing so, you will (subtly) be reminding them you're still out there. This could mean forwarding an article you think they'll find interesting, or sending congratulations if you notice they or another member of the interview team has been promoted. However you decide to keep in touch, the key is to keep it simple and brief. Don't ask for anything back. If you keep in touch in this way, when they are interested, you will be the first one they contact.
PrideStaff Financial is a 5-star diamond award recruiting firm. Our Staffing Consultants can offer the guidance and expertise you need in your job search. Contact us today to find out how we can help you.