Different Departments Working Towards Efficiency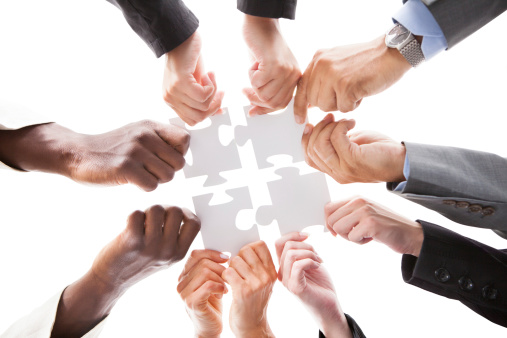 It is no secret that in the world of finance and accounting, there are differences between finance, HR, and IT. These distinctions can serve as convenient excuses for poor-quality services, cost issues, and an inability to address and solve enduring performance problems. Many corporations suffer from functioning silos—each department working as their own entity instead of as one team. In order to better serve employee, business and client, research from Strategic Finance Magazine has found that there are steps to allow a cohesive and communicative relationship between finance, HR and IT.
Do a test run:
According to the research, a six-month pilot program will allow finance, HR, IT and junior staff to take a critical look at each others' administrative functions and goals.
Identify gaps:
During the program, each department should identify the biggest performance gaps; its relationship to overarching goals; its relevance to the common-core skills needed for that job; and how the gap is weakening the whole.
Aligning goals instead of silos:
As each department evaluates its administrative staff and managers, look at where shared skills can be implemented across departments. This will open the door for cross-training and give each department an opportunity to pull in middle managers to train in multiple areas.
Cross-Training:
Once gaps and communication are identified and alignment occurs, middle managers who are stalled in their careers can start to be trained outside of their skill set or job boundaries. According to Strategic Finance, doing so allows cross pollination and gives talented middle managers a reason to stay with a corporation.
Inclusion:
As the pilot program continues and long-term strategies are put into place, start including upper management and senior level buy-in. This gives the administration the chance to get assistance from them with problem solving, enhancing relationships and improving understanding between the areas. And after the six-month pilot, while this integrated solution is being implemented, it will improve the quality, speed and confidence in decision making and overall performance.
PrideStaff Financial is a 5-star diamond award recruiting firm. Our Staffing Consultants can offer the guidance and expertise you need. Contact us today to learn more.